Remembering James J. Florio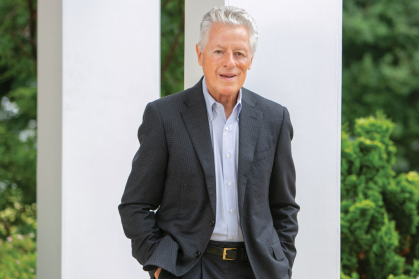 James J. Florio | 1937–2022
The Rutgers Law School alumnus had a distinguished career as a public servant. 
As a boy growing up in Brooklyn, James J. Florio learned to box, followed the Dodgers fervently, and read avidly. While a student at Rutgers Law School in Camden, Florio CLAW'67 was "bitten by the political bug" and went on to serve in local, New Jersey, and federal political roles for four decades, including eight terms in Congress and as governor of New Jersey from 1990 to 1994. Described as "a titan in the environmental movement," he led efforts in Congress to establish the Superfund law to clean toxic-waste sites and to create the Pinelands National Reserve. As governor, he championed the state ban on assault weapons, which earned him the John F. Kennedy Profile in Courage Award in 1993. Florio, who served in the Navy and remained active in the Navy Reserve before retiring as lieutenant commander after 20 years, died in September at age 85.  
Florio (a 1995 inductee into the Rutgers Hall of Distinguished Alumni) was a senior fellow of public policy and administration at the Edward J. Bloustein School of Planning and Public Policy at Rutgers University–New Brunswick, where he taught for decades, and he cofounded the school's National Center for Neighborhood and Brownfields Redevelopment. With his wife, Lucinda, Florio supported several Rutgers initiatives, including the Center on the American Governor. The Bloustein School established the annual Governor James J. Florio Distinguished Visiting Scholar in Public Policy Lecture in recognition of his public service.  
In his memoir Standing on Principle: Lessons Learned in Public Life (Rutgers University Press, 2018), Florio cites John Steinbeck's 1936 novel, In Dubious Battle, in which a murdered labor organizer is being eulogized. The final line contains the "quote that has sustained me in my drive to combat unfairness throughout my public life," Florio writes: "'This guy didn't want nothing for himself—he didn't want nothing for himself.'"