Topics range from infamous murders to the enduring value of hope.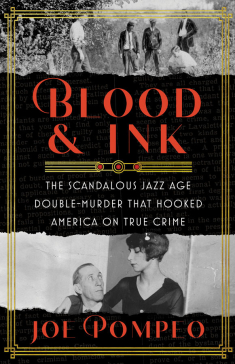 Blood & Ink: The Scandalous Jazz Age Double Murder That Hooked America on True Crime (William Morrow, 2022) by Joe Pompeo RC'04. The author, Vanity Fair's senior media correspondent, charts the ghastly 1922 homicides of doomed lovers Rev. Edward Hall and congregant Eleanor Mills, whose bodies were found on an abandoned farm near New Brunswick, as the growing allure of tabloid journalism and its sensational coverage of crime takes hold in America. Read a profile of Joe Pompeo.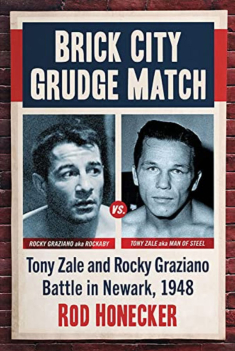 Brick City Grudge Match: Tony Zale and Rocky Graziano Battle in Newark, 1948 (McFarland, 2023) by Rod Honecker RC'85, NLAW'93. The 1948 rubber match for the middleweight championship between boxers Tony "Man of Steel" Zale and Rocky "Rockaby" Graziano, battling during the height of boxing's golden age, takes place in Newark, where corruption and organized crime are widespread in a city struggling with deindustrialization.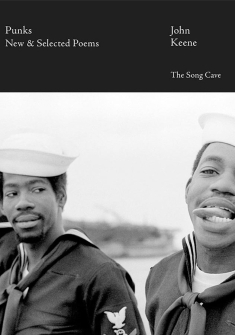 Punks: New & Selected Poems (Song Cave, 2022) by John Keene. The Rutgers University–Newark Distinguished Professor and the 2022 winner of the National Book Award for Poetry for this volume has produced his "mixtape" of poems, presented in an array of styles, from conventional to experimental, that explore topics ranging from loss, lust, and love to meditations on historic Black personalities and Keene's own friends. Punks also won a 2022 Lambda Literary Award and the Thom Gunn Award for Gay Poetry.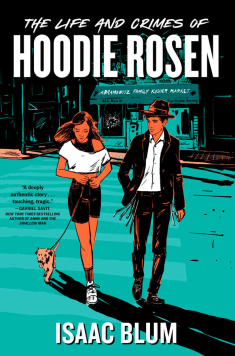 The Life and Crimes of Hoodie Rosen (Philomel Books, 2022) by Isaac Blum GSC'13. This debut novel, long-listed for the 2022 National Book Award in Young People's Literature, tells the story of Hoodie Rosen, whose Orthodox Jewish community moves to the not-so-receptive town of Tregaron, where he falls in love with Anna-Marie Diaz-O'Leary, the daughter of the town's intolerant mayor. The plot thickens when a number of antisemitic crimes turn deadly.
Party Politics in the Age of Roosevelt: The Making of Modern America (Lexington Books, 2022) coauthored by Michael Riccards NCAS'66, GSNB'70. This history traces the rise of Franklin Delano Roosevelt from a young politician in Albany, New York, to commander-in-chief during World War II. • Recollections and Reflections: From My Life in Nazi Germany, Wartime England, and America (Epigraph Publishing, 2022) by H. Richard Levy RC'50. The author retrieves fading memories of harrowing times as a youth in war-torn Europe and reflects on the good fortune that allowed him to forge a successful career and live a rich life. • Roth's Wars: A Career in Conflict (Lexington Books, 2022) by James D. Bloom GSNB'82. Novelist Philip Roth's preoccupation with war is revealed through his previous roles as a war writer, sportswriter, crime reporter, political commentator, and Newark chronicler. • Red Sauce: How Italian Food Became American (Rowman and Littlefield, 2022) by Ian MacAllen RC'03, GSN'12. An entertaining medley of stories and facts looks at how immigrants from southern Italy brought old recipes from the homeland and developed new ones as Italian cuisine became a staple of the American diet. • No One Crosses the Wolf: A Memoir (Little A, 2022) by Lisa Nikolidakis CCAS'02, GSC'06. The moving memoir reveals the making of a killer (an abusive father) and a daughter's self-restoration in the wake of unspeakable crimes. • Hope: A Literary History (Cambridge University Press, 2022) by Adam Potkay GSNB'90. The author examines the arguments for and against hope as revealed in literature from antiquity to the present.