Important Faces in New Places
THE STATE WE'RE IN: Two alumni begin serving in the U.S. House of Representatives, with Rutgers' interests at heart.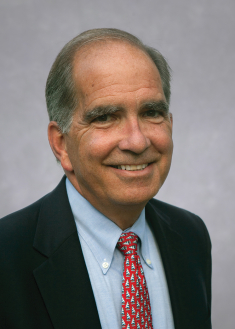 The "red wave" that was predicted to wash over Congress failed to bring massive change in the U.S. House of Representatives and the U.S. Senate. But the election of two new members to the New Jersey delegation will be important for Rutgers.
Representative Tom Kean Jr. (NJ-07) has long been a strong supporter of Rutgers. During his tenure in the New Jersey State Senate, he regularly stood up for the university, fought for our priorities, and firmly stood up to our detractors.
As a state senator representing Union County, Kean joined senator Raymond Lesniak to sponsor legislation providing the tax credits that helped make possible the construction of the RWJBarnabas Health Athletic Performance Center in Piscataway, New Jersey, a partnership between RWJBarnabas Health and Rutgers. As the ranking member of the Senate Committee on Higher Education, he could always be counted on to consider the impact of legislation on Rutgers before casting a vote. There is every reason to believe that he will bring his steadfast support of Rutgers to the floor of the House.
Representative Rob Menendez Jr. NLAW'11 (NJ-08) is a product of Rutgers. He earned his law degree from Rutgers Law School and was an Eagleton Fellow. Menendez knows Rutgers and appreciates the richness and the diversity of our students, faculty, and staff.
Menendez joins U.S. representatives Frank Pallone CLAW'78 (NJ-06) and Jeff Van Drew CC'75 (NJ-02) as Rutgers alumni representing New Jerseyans in Washington, D.C. U.S. senator Elizabeth Warren NLAW'76 (MA) and representative Darren Soto RC'00 (FL-09) are the other Rutgers alumni in Congress.
Peter J. McDonough is Senior Vice President for External Affairs at Rutgers.