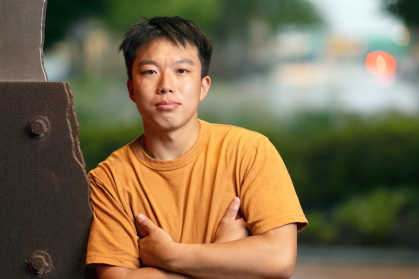 On his first day in office in July 2020, president Jonathan Holloway announced an ambitious goal: to raise $10 million for Rutgers' Scarlet Promise Grants program. The grants provide need-based financial aid and emergency support for thousands of Rutgers undergraduates each year. The university community wholeheartedly embraced Holloway's call to action. Since the president kicked off the campaign with his own contribution and a designation of university funds, more than 3,500 donors have supported the grants, with gifts ranging from $5 to $1 million.
"Every dollar contributed to the Scarlet Promise Grants is a declaration of faith in the transformative power of a Rutgers education," Holloway said when he announced the campaign.
In 2020, more than 9,000 Rutgers students received grants of between $500 and $5,000. Without them, many students would have to take out loans or even drop out of school. The grants are particularly crucial for students and families hard hit by the COVID-19 pandemic.
The campaign surpassed its $10 million goal before July 1, 2021, and Scarlet Promise Grants remain a high priority for Holloway. Its momentum continues; in September, Rutgers took part in a one-week joint effort among Big Ten universities to spotlight college access and affordability and asked donors to support the Scarlet Promise Grants.