LETTER FROM THE EDITOR: Many reasons to celebrate recent achievements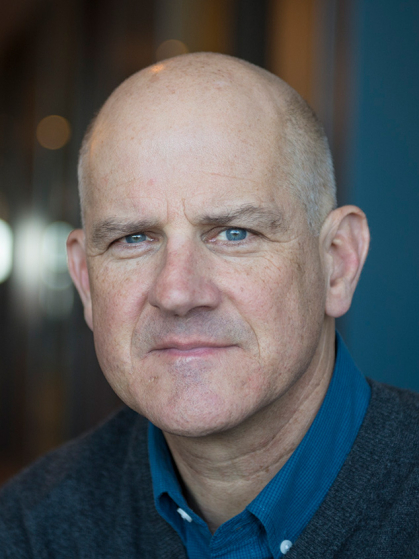 For the first time since spring 2019, Rutgers Day, the annual event showcasing the vast research, teaching, and outreach enterprise at the university, returned in person. As the crowds grew all day long at Rutgers University–New Brunswick, there was a palpable sense of celebration in the air. People—alumni, students, faculty and staff, and visitors of all ages—were clearly happy just to be able to participate in something that resembled normalcy after the disruption of COVID-19. In addition to the smiles and spontaneous conversations among strangers, it was gratifying to see such a sea of diversity. Surely the camaraderie and mix of people is what Rutgers president Jonathan Holloway has in mind when he invokes the idea of a beloved community.
Celebration was also in the air during the university's commencements. Graduating students, and their families and friends, turned out in big numbers to hear prominent names in the media give inspirational keynote addresses. These were the first in-person commencements in two years, and students avidly shared their joy with one another over their accomplishment. Remarkably, despite the pandemic, Rutgers conferred more than 19,000 undergraduate and graduate degrees. Hats off to the Class of 2022 for their hard work and perseverance!
Rutgers Magazine itself had reason to celebrate. The spring 2021 issue, 12 Big Ideas: Rutgers Initiatives to Better the World, won the top prize in the Hermes Creative Awards competition in the category of print media/publications. The magazine's Platinum Award was one of six awards presented to University Communications and Marketing (UCM) at Rutgers. Judges evaluate the creative industry's best work, and this year close to 6,500 entries were submitted. As editor of Rutgers Magazine, I am proud to share the honor with the talented team of people who contribute to its success.
This issue marks the last one for Amy Vames. As a managing editor of the magazine and writer at Rutgers University Foundation, Amy was indispensable for so many years. Graphic designer Gerry Meccia also has worked his magic for the last time at UCM. And that's because, after more than 30 years of service to Rutgers, much of it with the magazine, Amy and Gerry have retired. That's well-deserved time off, if you ask me.