Turbulence: Dispatches From the Student Protest Movement, Rutgers 1970 by Lewis Kenneth Ritter (Wild Ginger Press, 2022): Rutgers circa 1970 comes to fictional life as the political and social upheaval that defined the 1970s—the Vietnam War, the civil rights and women's movements, and the sexual revolution—sweeps over the New Brunswick campus. Protagonist Danny Watkins, a dormitory student adviser and a reporter for The Daily Targum, confronts the possibility of being forced to drop out of school, losing his student deferment, and facing the draft. Ritter RC'74 plans to follow up Turbulence (which originated as a television script) with other novels set at Rutgers in the 1970s, touching on subjects such as the oil crisis of 1979, the popularity of disco, and the rise of Ronald Reagan.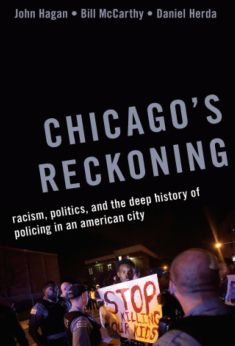 Chicago's Reckoning: Racism, Politics, and the Deep History of Policing in an American City coauthored by Bill McCarthy (Oxford University Press, 2022): McCarthy, dean of the School of Criminal Justice at Rutgers University–Newark, provides an account of the Chicago Police Department's torture of more than 100 Black men from the 1970s through the 1990s, many of whom were forced to make false confessions. "It was an open secret, lots of people knew about it, and yet police and politicians did little about it for years," says McCarthy, an internationally renowned criminologist and sociologist who authored the book with sociologists John Hagan and Daniel Herda.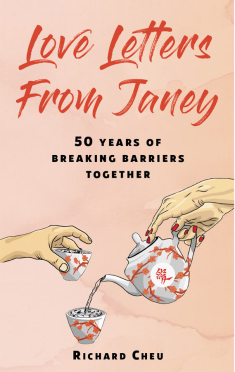 Love Letters From Janey: 50 Years of Breaking Barriers Together by Richard Cheu (Cheu Writes, 2022): The story of professional and personal accomplishments of the late Janey (Young) Cheu GSE'72,'82, her love for life and her husband of 50 years, and their struggles with discrimination and other societal barriers confronting Chinese Americans is shared through the 167 letters that Janey Cheu wrote to her husband during their life together. Through them, he paints a loving portrait of an accomplished woman whose unfailing spirit animated her life as distinguished scientist, societal pioneer, educator, mother, and wife.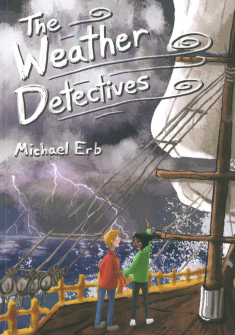 The Weather Detectives by Michael Erb (Tumblehome, 2021): Erb GSNB'11,'14, who received graduate degrees in atmospheric science and today is an assistant research professor at Northern Arizona University where he studies the history of the climate, has written a children's mystery as a way of introducing young readers to weather, science, and history. In the telling, 13-year-old Henry Alabaster accompanies his uncle, a "weather detective," to the Caribbean where they go out to sea to investigate a strangely troubled cruise ship, its cursed captain and colorful passengers, and stories of vengeful ghosts as a hurricane brews.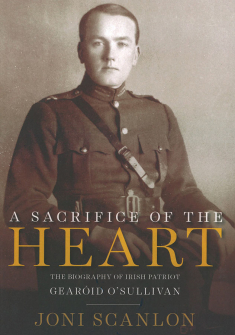 A Sacrifice of the Heart: The Biography of Irish Patriot Gearóid O'Sullivan by Joni Scanlon (Independently published, 2021): This biography provides new insight into the life of Gearóid O'Sullivan, who played a big part in the Irish independence movement and the rise of the Irish Republic in the early decades of the 20th century. With narrative flair, Scanlon DC'82, SCILS'04 places the reader alongside O'Sullivan as he participates in important events such as 1916 Rising, the Irish War of Independence, the Irish Civil War, and the creation of an independent Irish nation.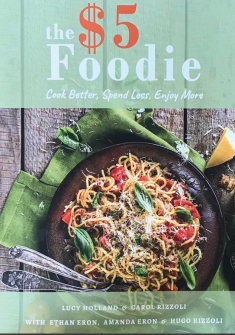 The $5 Foodie Cookbook: Cook Better, Spend Less, Enjoy More coauthored by Carol Rizzoli (Talk+Tell Publishing, 2021): The $5 Foodie, a website that celebrates several cooking styles—American, Native American, French, Spanish, Italian, Asian—offers recipes for under $5 a day, not just $5 a meal. Now the five family members behind the website have compiled a cookbook that contains 55 recipes, menus, and smart shopping tips. Rizzoli DC'66 is a coauthor of the book, her latest foray into food writing. She is also the author of House at Royal Oak: Starting Over and Rebuilding a Life One Room at a Time (Black Dog & Leventhal, 2010), a memoir with recipes, and The Artist's Table: A Cookbook by Master Chefs Inspired by Paintings in the National Gallery of Art (Collins, 1995).