A Beloved Community Activist
In Memoriam
1941–2022
David J. Harris Jr.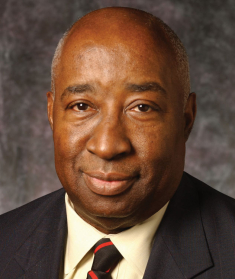 Alumnus David J. Harris Jr., a champion of under-represented children and neighborhoods, passed away in February at age 80. As executive director of the Greater New Brunswick Day Care Council, Harris UCNB'86 provided a caring atmosphere to generations of the city's youngest residents.
Born in South River, New Jersey, Harris became director of citizenship education for the Middlesex County Economic Opportunities Corporation in 1965. Recognizing a dire need for childcare among the city's working population, he founded the day care council in 1970 and helmed it until his death.
While overseeing the center, Harris continued his involvement in civic life and was dedicated to underserved citizens. He also pursued a political science degree from Rutgers. "It took me about 22 years to graduate," he told interviewers later, evoking the tenacity of many nontraditional students. "The point is, I did." Besides his activism, Harris was a key Rutgers leader, serving on several university boards.