Virtual Storytelling: Tall Tales with Kyle J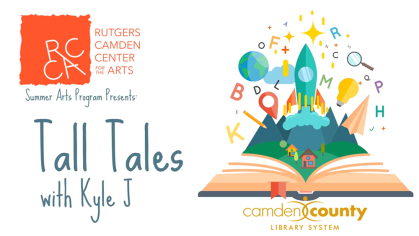 Everyone's favorite storyteller, Kyle Jakubowski, continues his summer storytelling for preschool-aged children via Facebook Live.
Each 30-minute weekly session includes three stories, which the children help to tell through call-and-response, creative movement, and other ways that provide engaged learning and encourage a love of words and an interest in reading.
These Summer Arts Program events are offered by the Rutgers–Camden Center for the Arts through a partnership with the Nilsa I. Cruz-Perez Downtown Branch of the Camden County Library.
Sessions will take place every Thursday from 10:30 a.m. to 11 a.m. through Sept. 3. 
Visit Rutgers–Camden for more information, or tune in via Facebook here.