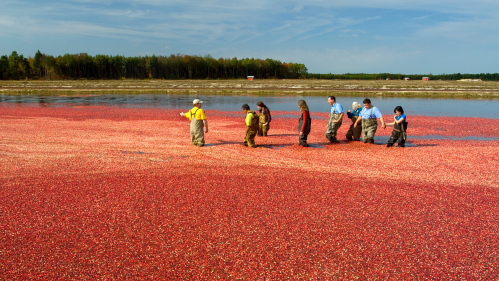 Uniquely New Jersey
Our state and our university are prolific—offering countless opportunities to learn, explore, meet new people, and make a difference in the community, in New Jersey, and beyond.
Our People
New Jersey may be small, but it's the 11th most populous U.S. state. You'll find people here from all walks of life and from all over the world. The same is true at Rutgers. Our nearly 68,000 students—from every New Jersey county, every state in the nation, and 120 countries—are learning and preparing for success. Since the state's inception, New Jersey has been characterized by ethnic and religious diversity. Our campus diversity is noteworthy enough to catch the attention of U.S. News & World Report, which recognizes Rutgers–Newark among the most ethnically diverse college campuses nationwide.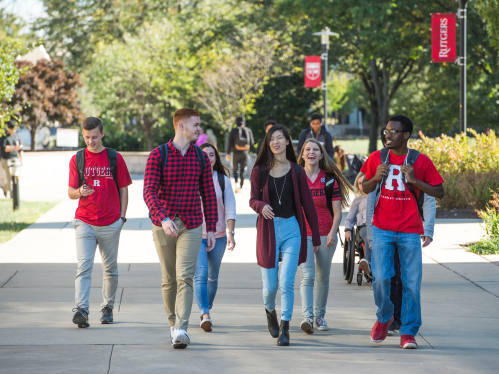 Our Locations
Rutgers University has three main regional locations that are well positioned to serve the needs of our students, wherever they reside in the Garden State.

The flagship location in New Brunswick offers students a taste of everything—with a busy urban core that spills out across both banks of the Raritan River, giving way to bucolic green spaces and a more "classic" campus atmosphere.

In Newark, Rutgers is anchoring the state's largest city and is at the doorstep of New York City and all the opportunity that awaits.

Likewise, in Camden, just across the Delaware River from downtown Philadelphia, students  benefit from a small, close-knit learning community that has access to all the big-city amenities that make living and working in Philly a draw.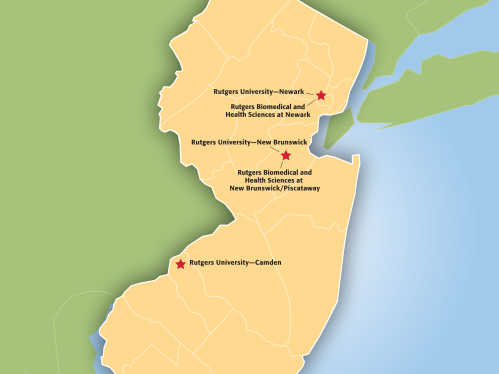 An Economic Growth Environment
From major pharmaceutical, life sciences, and financial services firms to advanced manufacturing, information technology, and transportation and logistics operations, New Jersey boasts a diverse economy and is a hub for business and innovation.

Rutgers plays a large role in turning great ideas into products, services, and policies that make a difference. In 2021, the Garden State was home to 28 Fortune 500 companies, three of which are Fortune 100 companies. Many of these companies employ Rutgers grads and/or partner with the university.

At Rutgers Business School–Newark and New Brunswick, the Center for Urban Entrepreneurship and Economic Development (CUEED) is the first center of its kind in the nation to integrate scholarly works with private capital, government, and nonprofit sectors to develop resources in the city of Newark, and bring renewed economic growth and vitality through urban entrepreneurship.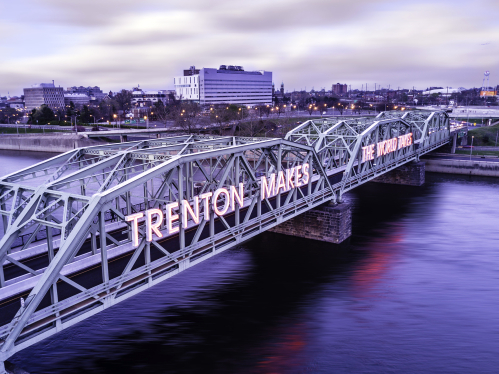 Central to It All
Rutgers is proud to be The State University of New Jersey, the Garden State's premier, comprehensive public research university, with educational and outreach programs that reach residents in all 21 New Jersey counties.

Positioned between the commercial hubs of New York City and Philadelphia, with 90 miles of coastline along the way—New Jersey is both a home base and a destination for millions of people.

The only university in the United States that is a colonial college, a land-grant institution, and a leading national public research university, Rutgers has a 250-plus-year history of tackling new challenges and meeting the needs of each rising generation.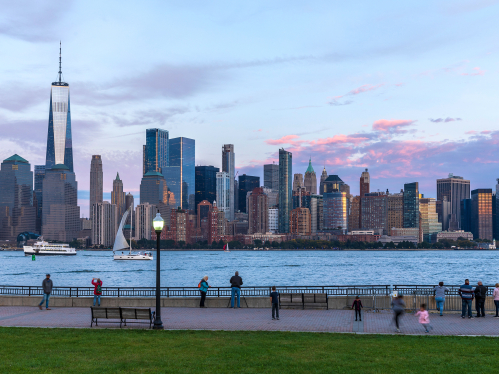 So Much to Do and See
The state's northwest provides a mountainous escape from the bustle of city life. All along the famous Jersey Shore, you'll find a variety of historic beach towns, each with a unique character. Central Jersey (yes, it exists) offers a variety of natural attractions, including Point Pleasant Beach, Manasquan Reservoir park, and Monmouth Battlefield State Park. South of Rutgers–Camden, the state gets spacious and forested, before spilling into the famous Jersey Shore destinations of Atlantic City and Cape May.
40 percent of New Jersey is forested—that's 2 million acres! Wharton State Forest is the largest state forest in New Jersey
42 state parks, 11 state forests, 3 recreation areas can be found across the state in addition to local parks
130 miles of coastline span the state from Sandy Hook to Cape May
1,803 feet (550 m) is the apex of New Jersey, and can be found at High Point State Park located in the portion of the state known as the Skylands
72 miles of the Appalachian Trail run through the northwest corner of New Jersey
2,000+ native plant species, including more than 400 rare plants
400+ species of vertebrate wildlife can be found in New Jersey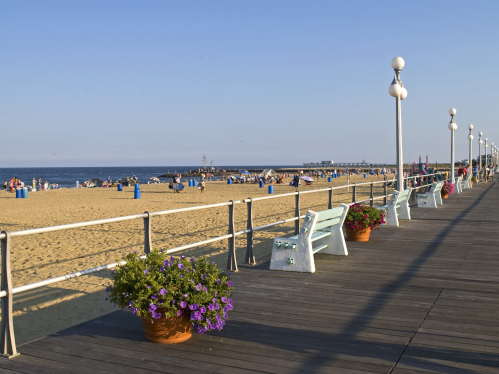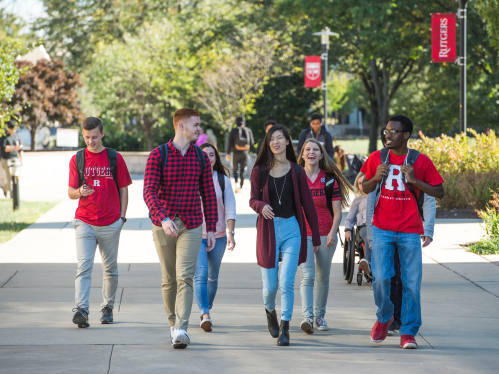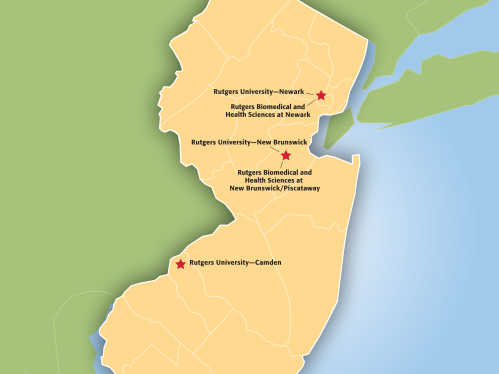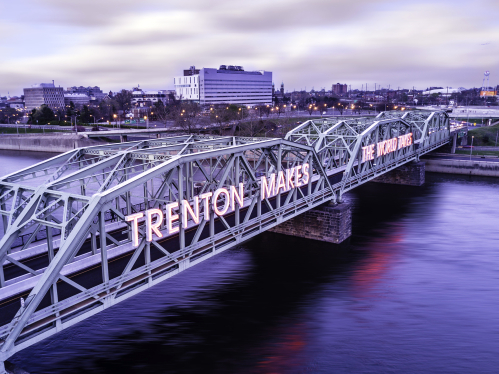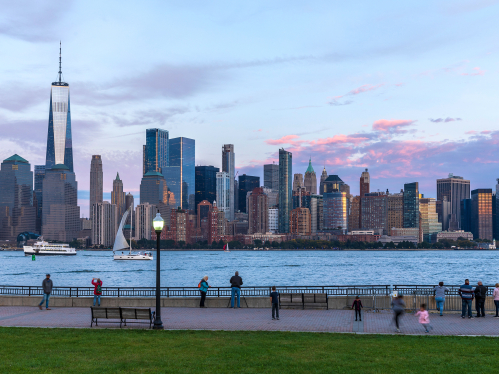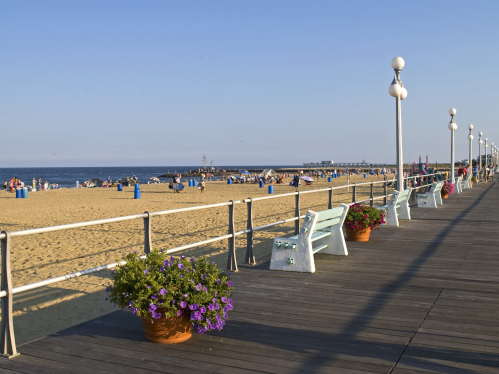 Explore Rutgers University
Explore Rutgers' locations and its biomedical and health sciences units and see how each offers students, faculty, and the community a unique taste of New Jersey and its state university.