Virtual Conference on 100-Year Anniversary of W.E.B. Du Bois's "Darkwater"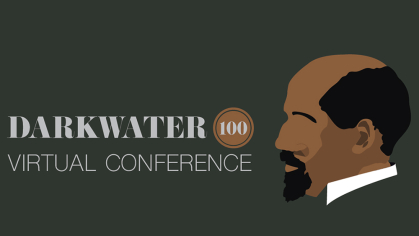 W. E. B. Du Bois published Darkwater: Voices from Within the Veil in 1920. Rutgers will mark its centennial with a December 2020 virtual conference. The Souls of Black Folk (1903) is Du Bois's most famous work. Darkwater, his first autobiography, is the most political. This text uses essays, poems, and spirituals to examine the social, economic, and global implications of the color line. It features Du Bois as democratic theorist, political activist, and public scholar. Revisiting this work during the current moment is timely. The global color line and its implications remain relevant. And democracy in America and abroad is in crisis.
This three-day conference will gather a distinguished group of scholars, activists, and public intellectuals from Rutgers and elsewhere. It will feature three moderated Zoom panel sessions on social, economic, and global justice. The conference is open to the public and will take place from 4 p.m. to 5:30 p.m. EST on December 2-4.