RUPA Presents: A Knight with Jonathan Van Ness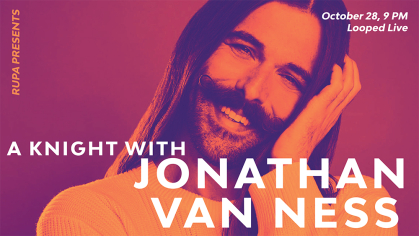 The Rutgers University Programming Association (RUPA) welcomes Jonathan Van Ness virtually for a moderated Q+A.
Jonathan Van Ness is an American hairdresser, podcaster, New York Times Bestselling Author, and television personality. He is internationally known as the grooming expert on the Netflix series Queer Eye, for his work on the web series parody Gay of Thrones, and for hosting the Getting Curious with Jonathan Van Ness podcast.