Art After Hours: Women on View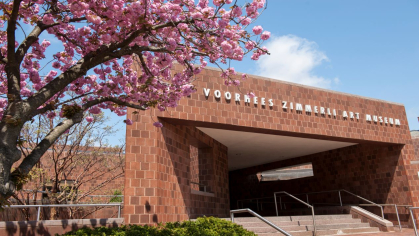 In recognition of Women's History Month and International Women's Day, the Zimmerli Art Museum and Rutgers Global invite the university community and general public to its virtual Art After Hours event.
The evening will begin with a preview of Communism Through the Lens: Everyday Life Captured by Women Photographers in the Dodge Gallery, led by Maria Garth, Dodge Fellow at the Zimmerli and Ph.D. candidate in the Department of Art History.
Attendees will learn about works by Māra Brašmane, Zenta Dzividzinska, Olga Ignatovich, Valentina Kulagina, Lialia Kuznetsova, Olga Lander, Ann Tenno, and Natalia Tsekhomskaya. In addition, the program spotlights five women artists from other areas of the museum's collections in honor of the annual #5WomenArtists campaign.