Committed to Community Health
Become a critical thinker, lifelong learner, and socially responsible citizen working to advance health care in your community. Gain the knowledge and experience to succeed in the nursing profession across the care continuum—from acute to primary care—at the School of Nursing–Camden at Rutgers University–Camden.
Square feet of state-of-the-art learning space
Clinical partners in the community
Program Spotlight: Bachelor of Science in Nursing
Rutgers School of Nursing–Camden students learn about the world and a lot about themselves along the way. The Bachelor of Science (BS) in Nursing program prepares excellent nurses who become critical thinkers, life-long learners, and socially responsible citizens.
As you begin your journey into professional nursing, get ready to work with faculty mentors and a dedicated team of advisors who will immerse you in the art and science of nursing, and inspire you to achieve your very best.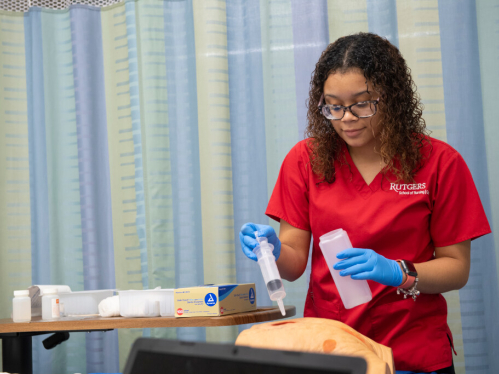 Why Students Choose the School of Nursing–Camden
Enjoy all the benefits of a world-class academic experience in a tight-knit, friendly campus community that offers individualized support at a competitive tuition rate. Experience a sophisticated learning environment complete with "high-tech, high-touch" simulation labs, immersive learning classrooms, and more tools to prepare you for a successful career as a nurse in the 21st century.
"I always knew that medicine was my passion..."
"I always knew that I would find a career that fit me. I always knew that medicine was my passion. I just didn't know where it fit with me. That's why I went back to the accelerated program (ABS). I always knew I could complete something higher level."
Jeana Labrie SNC'17,'19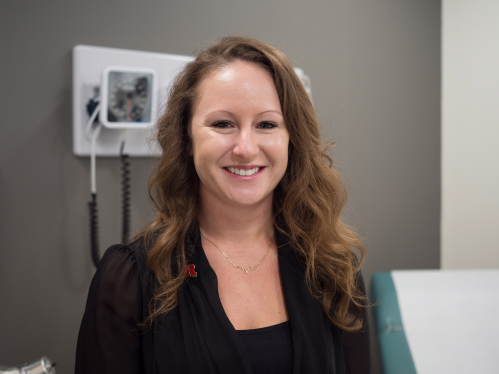 A Bright Future Awaits
Rutgers School of Nursing–Camden is rapidly emerging as an important leader in nursing education, research, and the expert delivery of health care across southern New Jersey, the Delaware Valley, and beyond. Students choose the School of Nursing–Camden for a host of reasons, including:
Social justice and civic engagement
Disruptive learning
Research that drives innovation
Access to nursing education and support for veterans
Flexible academic programs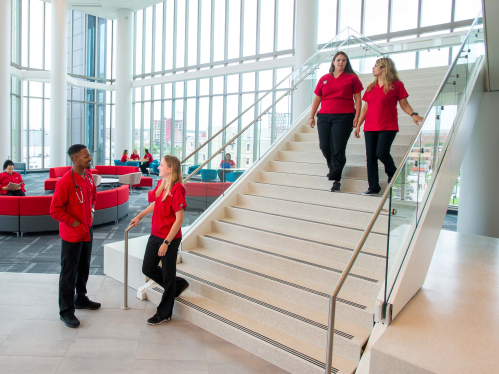 Doctor of Nursing Practice at Rutgers–Camden
Nurse practitioners are in high demand. The Doctor of Nursing Practice (DNP) program at the Rutgers School of Nursing–Camden offers flexible full-time and part-time options to support working nurses as they prepare to become leaders in the health care field.
Program Spotlight: Study Nursing Abroad
The Rutgers–Camden Learning Abroad program immerses nursing students and alumni in experiential, hands-on health care worldwide. In collaboration with partners across disciplines, students explore courses dedicated to foreign language, population health, and well-being.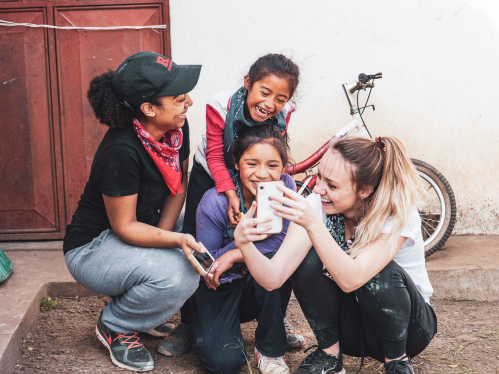 Discover the School of Nursing–Camden
The School of Nursing–Camden inspires, informs, and prepares nursing students to become trusted health care providers.
Did You Know?
Rutgers University is home to two outstanding nursing programs. The School of Nursing–Camden is affiliated with Rutgers University–Camden. The School of Nursing is affiliated with Rutgers Biomedical and Health Sciences.