This year for Black History Month, we invited professionals and practitioners from around the university to share their experiences as Black professionals: the highs, lows, most impactful lessons and their advice to the next generation. Here is what they had to say.
Associate Professor of English and Creative Writing, Rutgers–Camden
Co-Director of the Camden Branch of the Institute for the Study of Global Racial Justice
Why did you choose this profession/industry? 
Growing up, I had no intention of becoming a university professor. There were plenty of insightful and piercing minds in my life, but I knew very few Black people who had gotten a college degree. When I graduated from high school, like my peers, I was terrified of student loan debt and dismissed college as something beyond my birthright. Eventually, in my mid-twenties, I decided that working unfulfilling jobs was for me already a kind of indenture, and if I was going to be indentured anyway, I may as well mortgage my future to academia where I could enjoy a life of the mind and maybe even create opportunities for others. It wasn't martyrdom, it was strategic survival. 
What type of community needs to surround a Black professional? 
I think things go downhill when we try to set terms for the kinds of people we'll allow to pass within our orbits. That said, I'm currently on leave serving as visiting faculty at NYU Abu Dhabi. Of course, there's antiblackness everywhere, but being away from home reminds me how heavy a weight we carry every day being Black in America. The weight of race is so constant that I'm most aware of it when a little of it is lifted from my shoulders. I'm not asking for utopia, but if we could exist in communities that acknowledge the chronic and pervasive effects of racism, I think that would be a good start.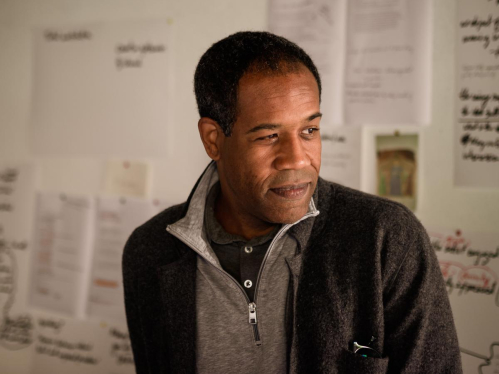 Director of Teacher Preparation and Innovation, Rutgers–Newark
Who are you with the camera on vs. the camera off?
Camera on and camera off is usually an indication of investment, but not in the ways you might think. If my camera is on, I am willing to allow you to see HOW I'm thinking through things, even if that comes with expressions that are not deemed as "professional" (because yes, I've had to receive those lectures from supervisors). If my camera is off, I'm not sure that folks can fully appreciate the complexities of how Black folk communicate and make sense of the things. So, when my camera is off, I'm being considerate because I haven't yet decided if I'm in a safe space.
What's it like being the only in some rooms?
Because I think that being Black is not monolithic, I can be in a room full of Black people and still feel like I'm the only one. There are so many ways that we can identify, that being the only one is both an opportunity and a challenge. On one hand, there is an opportunity to stand out and set yourself apart on your own terms. On the other hand, it takes courage to do that. For years, I was the only Black girl on the field hockey team, in my honors math class or my doctoral classes. I am also the only mother in my Black family raising an autistic Black son and needing to justify how and why I make the parenting choices that I do. The introvert in me thrives on the challenge of being the only one. This is why I believe it's important to make yourself proud first and continue to surround yourself with people and spaces that are welcoming, affirming, engaging and dynamic so that you don't have to be the only one in some rooms. Rutgers-Newark is the first place I've worked where I know the people will accept me as I am no matter how I show up that day.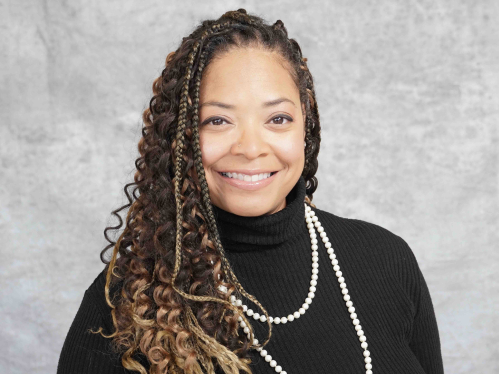 Senior Associate Athletic Director and Chief Communications Officer, Rutgers–New Brunswick 
What type of community needs to surround a Black professional? 
A community that is supportive, respectful and empathetic. One that understands that my experiences as a Black man have shaped my perspective and how I view things, both personally and professionally. A community that considers those differences and provides the space to feel comfortable sharing those differences is important.  
What advice would you give to a young Black professional in your field? 
Be dependable. Be someone that others can count on and when you say you're going to do something, follow through. I think it's also good to seek out mentors or individuals that are willing to share their experiences and help guide you, which is why representation is so important. The challenges in life can seem a little less overwhelming when you find someone who's been on a similar journey.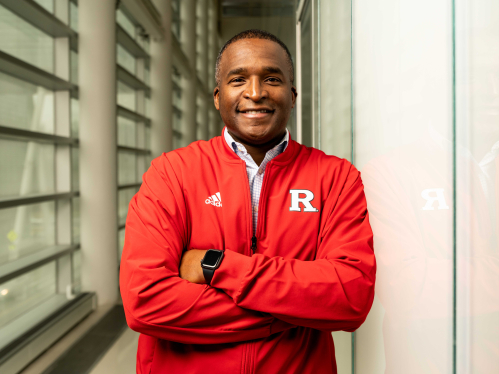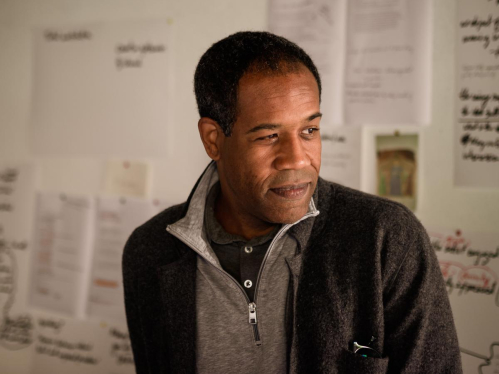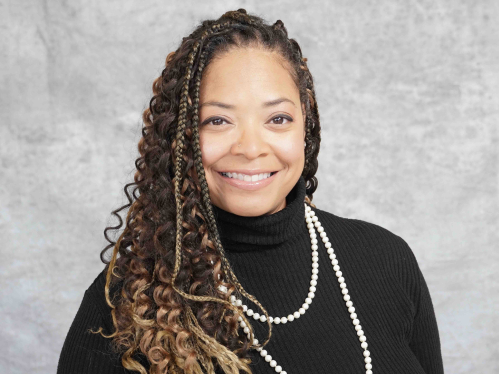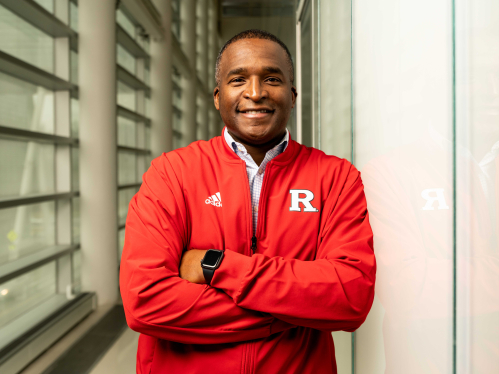 Persevere, work hard and reach for the stars. Look for mentors in the area where you want to practice and develop those relationships.

Sharon King (CLAW '93)

United States Magistrate Judge for the District of New Jersey
Assistant Director for Student Success and Experiential Education, Office of the Executive Vice President for Academic Affairs
Assistant Director of Undergraduate Entrepreneurship Programs, Rutgers Business School - Newark and New Brunswick
Director, Division of General OB/GYN, Robert Wood Johnson Medical School, Rutgers Biomedical and Health Sciences
Don't be afraid to fail, because you have to have multiple failures before you get to see real success.

Stanley King (CLAW '94)

Part-Time Lecturer, School of Law-Camden
Director of Web Strategy and Technology, Rutgers Business School - Newark and New Brunswick
What is the most impactful lesson you've learned in your career so far? 
The most impactful lesson I've learned in my career so far is that I have to be my biggest cheerleader. It is a wonderful experience to have people in your corner to cheer for you, and I'm really thankful for that support. At the same time, I also know that in crucial moments like promotions and career advancement, no one can tell my story and impact better than I can. So, while I generally find it uncomfortable to talk about myself, I recognize the value of sharing my experiences. Even if that sometimes doesn't help me directly, it can still help other people on similar paths in life. 
Introduce yourself as Josh the professional and then Josh the person. 
I would love to say that Josh the professional and Josh the person are the same, and to be fair, they share a lot of similarities. They both are curious, love helping others and give their best. I think one of the biggest differences, though, is that Josh the professional is specifically a Black professional, and certain things come with that experience. For example, dressing a certain way so that I don't come across as a threat, and occasionally needing to project my expertise when meeting with stakeholders for the first time who might initially doubt what I can bring to the table.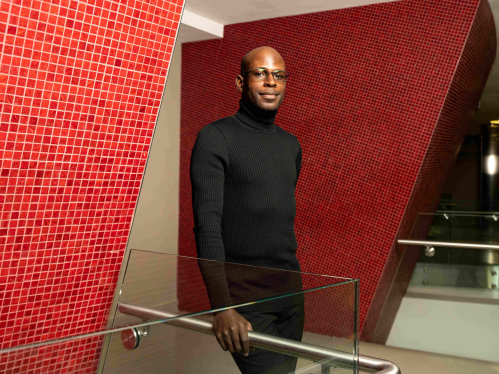 Assistant Coach, Women's Basketball, Rutgers–New Brunswick 
What's it like being the only in some rooms? 
When I first started in the profession, it was uncomfortable to sometimes be the only Black or woman representative. However, with so many diversity and inclusion committees, I think that society is more outgoing and willing to befriend the only in the room. Now professionally, it doesn't happen much as people before me have broken some of those barriers. As we see in higher education and especially at Rutgers, there is intentional diversity in every role. 
What type of community needs to surround a Black professional? 
An open, honest and caring, and transparent community should surround a Black professional in any space. Where people can learn from mistakes and thrive in their strengths and are celebrated rather than looked down upon. Since success, to me, is being able to assist people in achieving their dreams, it seems like a small ask, but it can really make a positive impact on them later on.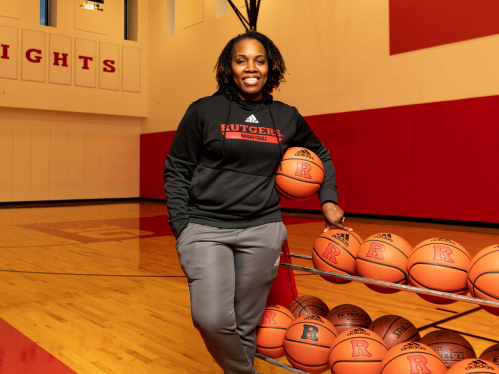 Assistant Professor of Professional Practice, Graduate School of Education, Rutgers–New Brunswick
What is the most impactful lesson you've learned in your career so far?
The most impactful lessons I've learned are two: First, that in order to positively transform education, we must not only develop a diverse and culturally proficient teaching force, we must also consider the political nature of what we call schooling systems and practices. Which means, at some level, that education is about political power and control.  The second most impactful lesson I have learned is that students and their caregiver communities often hold solutions to the educational challenges they face, and we must create conditions and spaces for the enactment of their agency.
What achievements are you proud of?
I am proud of having been a founding principal of two Massachusetts public schools.  I am proud to be able to teach educational leadership from the practitioner's perspective. I am proud of having raised two beautiful sons with my wife. I am proud to have helped prepare students for their educational professions and taught them in what I think are culturally sustaining ways.  I am proud of my emerging research interest in global Black educational futures.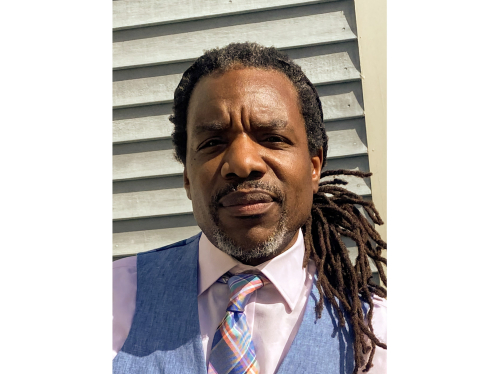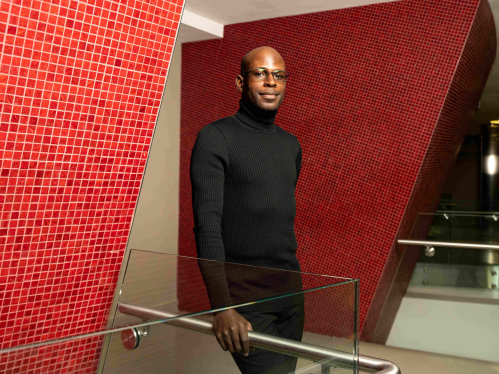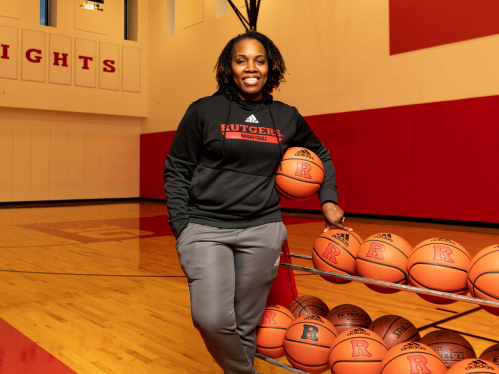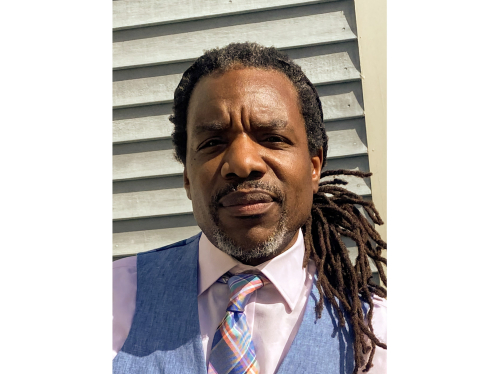 Produced by Evie Duvert. Photography by Marques Ruiz/Rutgers University. Video by John Munson.