Marking Black History Month as a Beloved Community

Being part of a beloved community at Rutgers means getting to know, understand and respect each other. For Black History Month, we asked faculty, staff and students to share their personal stories and tell us how where they came from influenced who they are and what they do.
Jason Geary
Dean, Mason Gross School of the Arts 
Distinguished Professor of Music
Rutgers-New Brunswick
Growing up in California during the 1980s, I gained a strong sense of the opportunities pursued – and lost – by my grandparents who had moved there in search of a better life. My grandmother, who helped raise me, often told the defining story of how my grandfather had arrived from Tennessee with the promise of a teaching job at a local college but was denied that opportunity because of his race and eventually became a mail carrier. She herself had been a teacher at a small, all-Black school in Texas but wound up a caretaker for a wealthy white family after my grandfather's death left her the sole breadwinner for five children.  
Perhaps because life circumstances had conspired to prevent both of my parents from finishing college, they always emphasized the importance of education for me and my siblings. We lived modestly in rented homes and moved frequently, one time after only a month because of a racist landlord. Yet finding good public schools was always a priority. I attended predominantly white schools, and the divide along race, education, and opportunity between those neighborhoods where I lived and the Black neighborhoods where we went to church and visited family was painfully evident. At school, racism wasn't typically overt, but issues of race and identity seethed just beneath the surface, and I recall often being made to feel different.  
A similar dynamic played out at my suburban Denver high school, where I was sometimes ridiculed by other Black students for my love of classical music and for "acting too white." The perceived conflict between my identity and my interests was itself alienating and led me to think often about minority representation – or the lack thereof – in classical music and in higher education. I recognized the same patterns of inequity tied to lack of opportunity and resources that I saw growing up, and that perspective has shaped my commitment to mentoring young musicians of color and increasing access to the arts, especially among underserved communities.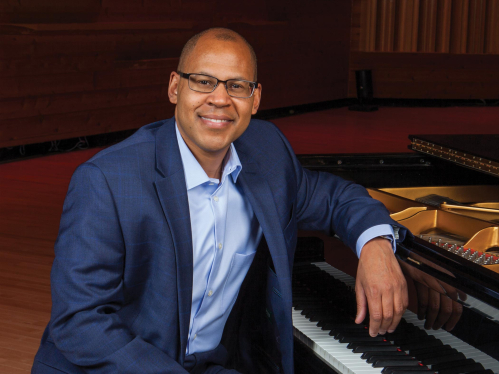 Marsha Besong
Vice Chancellor of Student Academic Success
Rutgers-Camden
I am very fortunate that I can trace my maternal lineage to the 1840s. My mother's family remained in Washington County, Ga., where they were enslaved, which provides a wealth of information from oral histories, church records, and burial records that have existed for generations. As a child, I was deeply impacted by this history, having the opportunity to visit the plantation where my ancestors were held and worked, attend the church where my family worshiped for over 150 years, and see the family Bible with handwritten records dating back to 1911. I explored various aspects of my history when I visited my grandparents' farm in rural Warthen, Ga., developing a strong sense of self on land that my family tended to for over 100 years.
From those experiences, juxtaposed with living close to Philadelphia, which has a rich culture of Black activism, art, and music, Blackness became the core of my identity. My Blackness tastes like the mustard greens and fried cornbread my grandmother cooked. It feels like homemade quilts and hard, scratchy church benches on revival nights. My blackness smells like tobacco, sunshine, and fresh peaches and sounds like laughter, neo-soul, and stillness on a quiet night. Yet, at the same time, those memories cannot protect me from the harsh realities that Black people in America face every day due to systemic racism and injustice. I pray that those who come after me have a deep understanding of who they are, where they come from, and whose shoulders they stand on to create a world where they can be a peacemaker.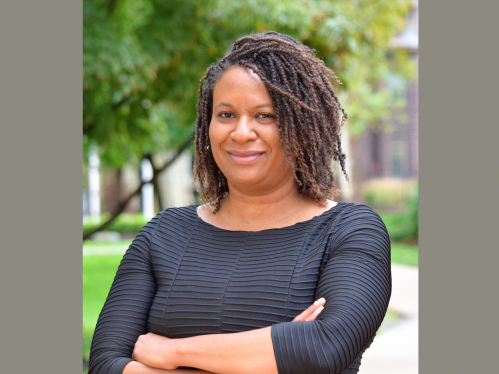 Denise Rodgers
Vice Chancellor for Interprofessional Programs
Professor of Family Medicine
Rutgers Biomedical and Health Sciences
I grew up in Flint, Michigan, a city few people had ever heard of before the devastating water crisis that started in 2014. Flint was known as Buick City during my childhood. Jobs were plentiful, the schools were excellent, and the city had a thriving Black middle-class population.  However, racism and discrimination were a part of my life in Flint from a very young age. My first memory of racism was when a group of young white men jumped out of their car to steal my Hula Hoop when I was 5. They called me the "N" word as they drove off. When I was 10, I was refused food service at the downtown Woolworth counter. My father quickly organized a boycott and soon thereafter everyone was served, regardless of color. When I was 12 our family was forced to move from our home in a predominately Black neighborhood because the highway was being built through the area and our house was going to be demolished. We subsequently moved to an all-white neighborhood called Evergreen Valley. Within two years of moving in, Evergreen Valley was a thriving all-Black middle-class neighborhood.  
These early lessons about racism in America along with my father's consistent participation in the civil rights movement in our city provided me with a deep and abiding commitment to doing my part to eliminate racism and the adverse life consequences that result from it. This commitment only deepened when I became a family physician and witnessed the negative impact of discrimination on the health of communities of color in the United States. Part of my life's work has been dedicated to helping to redress the harm to the health of individuals, families and communities that result from adverse social determinants of health like a lack of affordable housing, food insecurity, substandard educational opportunities, high rates of un- or underemployment, the lack of access to health care, and persistent exposure to racism and discrimination. My current dream is to have the Rutgers community play a leading role in helping to remedy these conditions so everyone has the opportunity to live healthy and fulfilling lives regardless of race, ethnicity or socioeconomic status.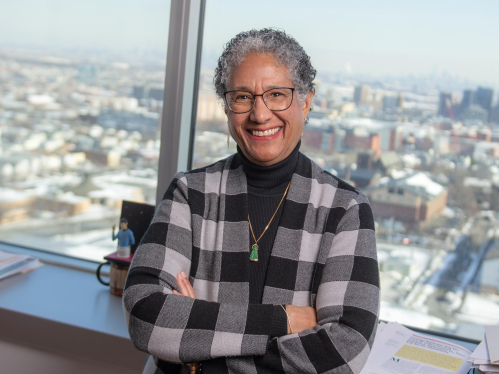 Umme Salim-Beasley
Women's Gymnastics Coach
Rutgers-New Brunswick 
From a young age I was made aware of the importance of Black history. My family background is deeply rooted in the push for equality and social justice. Having a grandfather who was a member of President Kennedy's council for civil rights showed me the importance of being involved and using your voice to help create positive change. My grandfather insisted on me knowing the history and struggle our people lived through as well as the difficult and unpopular path we had to take to progress in this country. His encouragement for standing up for what is right and what is fair and equal is a lesson that I continue to carry with me every day. Being a coach is a role that goes well beyond practice and performance. We have a duty to be role models as well as encourage our athletes to be the best people that they can be. I strive to help my athletes see the importance of diversity, equality and inclusion in hopes that one day they will lend their actions and voices to a cause that they have a passion for fighting for.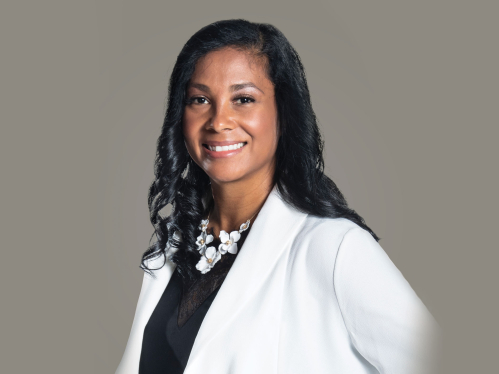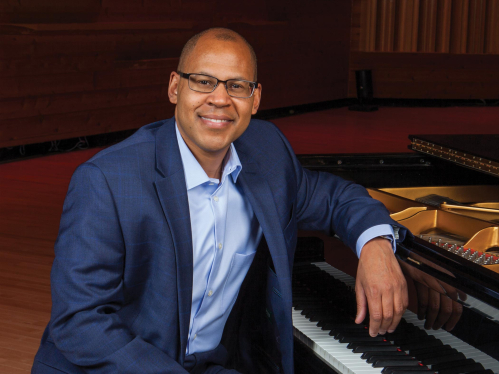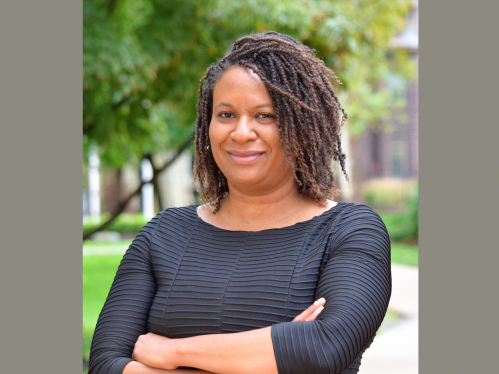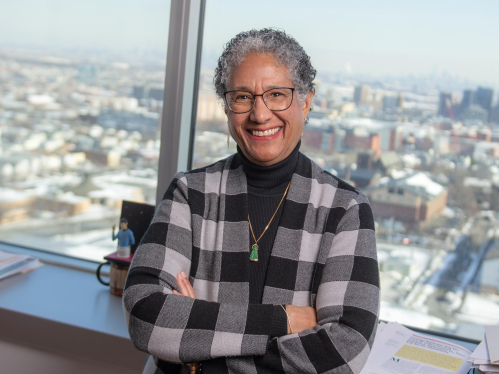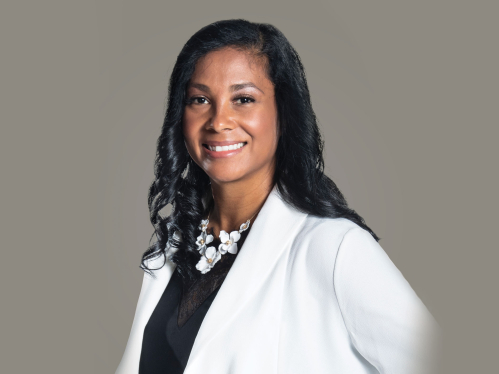 I attended predominantly white schools, and the divide along race, education and opportunity between those neighborhoods where I lived and the Black neighborhoods where we went to church and visited family was painfully evident. At school, racism wasn't typically overt, but issues of race and identity seethed just beneath the surface, and I recall often being made to feel different.

Jason Geary
Edward Ramsamy 
Associate Professor and Chair, Department of Africana Studies
School of Arts and Sciences
Rutgers-New Brunswick
I am a third-generation South African. My grandparents immigrated to South Africa in the late 1800s. They were part of a large wave of South Asian indentured labor migration to work on sugar and tea plantations in British colonies throughout the Indian Ocean, Southern Africa and the Caribbean. They came to South Africa at a time when the colonial authorities were stripping basic democratic rights from Indigenous people and other peoples of color. Around this time, South Africa was developing one of the most rigid policies of racial segregation – called apartheid – that lasted well into the late 20th century.  
I grew up in an environment where every aspect of one's life was circumscribed by one's racial identity. Race determined where you lived; the hospital in which you were born; the school you attended; where you worshiped; where you played as a child; which beach you could go to; and in which cemetery you could be buried. While South Africa and the United States are on different sides of the planet, they share several common characteristics: both nations emerged out of European colonial conquests; both are dealing with the painful legacies of slavery and racism; and both countries have produced inspiring social movements and visionary leaders in the struggle against racism and injustice.    
The African American struggle for human rights, democracy and self-determination was a source of hope and inspiration for South Africans of my generation. When the African American intellectual and U.N. diplomat Ralph Bunche visited South Africa in 1937, he wrote to Paul Robeson: "Paul, you are surely an idol of the Bantu [referring to South African Blacks] … when one mentions American Negroes, they all chorus 'Paul Robeson and Joe Louis.'" Numerous other civil rights icons inspired resistance against South Africa's notorious apartheid system.  
I am delighted to have found my intellectual home in the Department of Africana Studies, a discipline that was born out of the struggles of the civil rights and Black power movements of the 1950s and 1960s. Our department emphasizes the interconnected struggles for racial justice across the Black diaspora. South Africa's first democratically elected president, Nelson Mandela, remains a hero of mine; his powerful words - "No one is born hating another person because of the color of his skin, or his background, or his religion. People must learn to hate, and if they can learn to hate, they can be taught to love, for love comes more naturally to the human heart than its opposite" - are more relevant now than ever.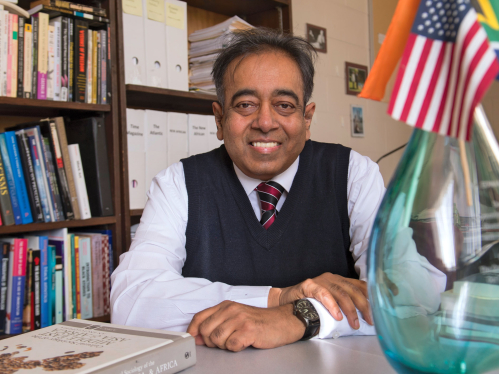 Iyanla Kollock
Class of 2022 (criminal justice major), School of Arts and Sciences
Rutgers-New Brunswick
When I was younger, I was glued to the TV watching shows about lawyers and politicians and people who were advocating for the rights of others and equality. But there was always this weird feeling that even though I loved what they were promoting, I could not personally relate to them because they did not look like me.
Through the years, I started looking to fictional and nonfictional women of color who inspired me. Princess Tiana is the first one that comes to mind. Even though she was a fictional character, seeing my first Black Disney princess meant a lot to me. It was a pivotal experience in my adolescence. Another woman who I admired was Judy Smith, whose story became the inspiration for the TV series Scandal. To see a Black woman garner so much influence and power in an atmosphere like Washington, D.C., has always made me believe I, too, can make my impact there.
There was something about seeing Michelle Obama's black and red beaming dress that made me admire her. I admired her because her husband had just made history, but she also emulated something so empowering. She was smart, a lawyer, involved in politics and advocacy, and was so graceful.
All of these women, fictional and nonfictional, have empowered me to speak up and speak out, which I believe has had the biggest impact on me and provided that push to work in Washington, D.C., with members of Congress. This spring I am interning with House Majority Whip James E. Clyburn, an influential Black member of Congress who has truly paved the way for generations to come. Being able to work for someone who advocated firsthand for civil rights, is in party leadership and is a huge reason why President Obama got elected is a major career achievement for me. I hope to make even a fraction of a difference these inspirational women have by dedicating myself to advocating for women and women of color in our nation's capital.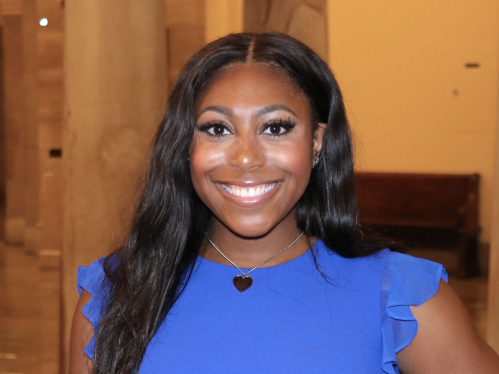 Helen L. Brown-Liburd
Associate Director, Continuous Auditing and Reporting Lab
Department of Accounting and Information Systems  
Rutgers Business School-Newark and New Brunswick
Growing up in the South Bronx during the '60s and '70s, determination, dedication, self-discipline and effort defined my journey to where I am today. These characteristics were drilled into me through a solid and prideful Southern upbringing. While I was raised in N.Y.C., I was born in South Carolina and spent many summers there. With the encouragement of my family, I believed that I could accomplish my dreams by excelling in school. They always encouraged me to "get my education." In fact, my grandfather would give my sister and me five dollars whenever we earned As and Bs.  
More important than the monetary incentive was learning what you can achieve with hard work. It instilled a work ethic and reinforced my determination to excel, which was important since I encountered some teachers who had low expectations for inner-city students. For example, while in high school, a counselor suggested that I put college on hold and get a job, which was puzzling since I graduated at the top of my class! I politely declined and said to him: "If I can earn that much with a high school diploma, imagine what I can earn with a college degree?" 
My family's love, support and belief in me and my abilities helped me graduate college and begin a business career. Later, earning a doctorate with the support of the Ph.D. Project was the cherry on top! Importantly, being a professor at Rutgers Business School provides me the opportunity to educate and mentor students from diverse backgrounds to help them on their journeys to realize their dreams.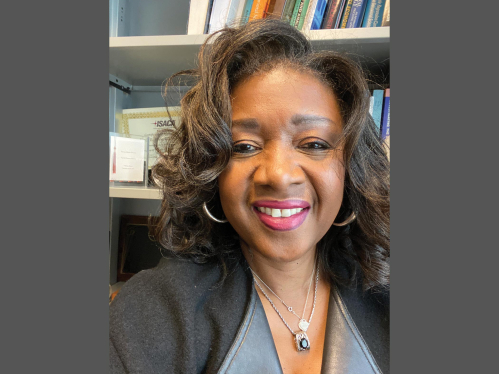 Marla Blunt-Carter
Assistant Professor of Professional Practice 
School of Social Work 
Rutgers-Camden
Family, food and fellowship — these three words best describe how my culture and my history shaped who I am today. 
Born in Philadelphia and raised in Delaware in the late 1960s, my two older sisters and I spent many weekends and every summer with our extended family in Philadelphia. This included four generations on both sides of my family tree. Descendants of enslaved Africans in Virginia and Georgia, my ancestors were a part of the great migration from the Southern states to Northern states, which ultimately led to both sides of my family relocating to the city of brotherly love. My parents made it a priority that we spend time with everyone so we could appreciate the tribe of which we were a part. 
African American Southern culture and traditions remained a part of my family's DNA. They were reflected in the foods that I learned to prepare, the centering of faith in our lives and the everyday pursuit of economic and social equity. 
In between the family, food and fellowship, my family also demonstrated the need to fight. As communities around the country experienced the civil rights movement, a drug epidemic, the rise of the women's movement and more, households including mine worked hard to do our part in the fight for social justice. 
My family included health care professionals, veterans, union steel workers, social workers, politicians and educators. Witnessing my family operate in these fields helped me discover my purpose and passion, and developed in me a work ethic, strength and compassion I continue to spread. 
As an assistant professor of social work, I value my lived experiences as a Black woman in America. And like my grandmother's delicious pound cake recipe, my cultural identity is part of the ingredients for rich pedagogy and my life's work.