"Grow. Prepare. Eat." — Virtual Food Literacy Program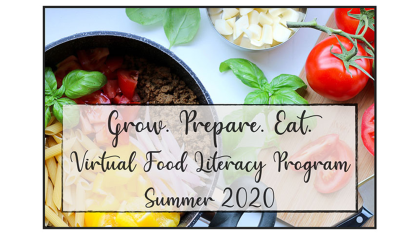 The New Jersey Healthy Kids Initiative is excited to announce the launch of "Grow. Prepare. Eat." — a free virtual food literacy program offered during Summer 2020 for children in grades 3rd-5th.
Participants will engage in a six-week virtual food literacy class to learn about the source of their food, the process that food goes through from seed to plate, and how to choose, prepare, and enjoy healthy, safe, and tasty meals and snacks.
The program has two main components: Twelve (12) 30-minute live/recorded lessons covering a wide variety of food literacy topics; and post-class hands-on activities that parent/guardians and children will complete together.