Writers at Rutgers Reading with Robert Jones, Jr.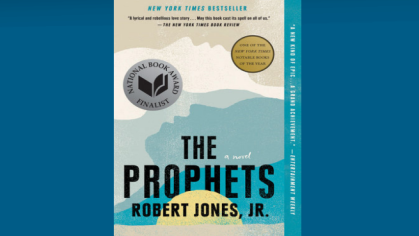 Writers at Rutgers is an exchange between well-known writers of diverse backgrounds and university students and faculty. 
Robert Jones, Jr., is the author of The New York Times bestselling novel, The Prophets, which won the 2022 Publishing Triangle Edmund White Award for Debut Fiction, was a finalist for the 2021 National Book Award for Fiction, and was named one of the best books of 2021 by Time, Entertainment Weekly, USA Today, The Boston Globe, and The Washington Post, among others. His writings have been featured in The New York Times, Essence, and The Paris Review, as well as in the critically acclaimed anthologies Four Hundred Souls and The 1619 Project.