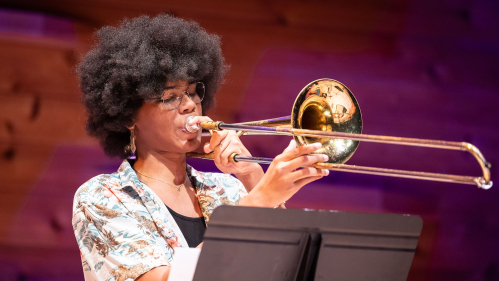 Mason Gross School of the Arts
Create Yourself at Mason Gross
Mason Gross School of the Arts at Rutgers University–New Brunswick offers undergraduate and graduate degrees in dance, design, filmmaking, music, theater, and visual arts on an inspiring campus closely networked with the local and NYC arts communities. Join a dynamic community of artists who study, teach, create, perform, and exhibit together. Mason Gross gives you myriad opportunities to explore and refine your craft, on campus and in the larger arts community around the region.
Ranked fine arts graduate programs
U.S. News & World Report, 2023
Esteemed full- and part-time faculty
Ranked film program
The Hollywood Reporter, 2022
Choose Your Path
Mason Gross provides the freedom to study, practice, and create in intimate settings as you collaborate with a faculty of professional artists. Students are encouraged to cultivate their own artistic voice while honing the technical skills needed to be masters of their craft.
Mason Gross Alumnus Named an Executive Producer for ABC News
Eric Ortega was recently hired by ABC to serve as executive producer of ABC News Live and executive producer of evening programming for the news organization's streaming channel. With degrees in dance and political science, Ortega has always merged his passions and recognized opportunities to achieve his goals.
Ortega studied dance at Mason Gross School of the Arts and continues to keep his love of the art form alive as an instructor with local studios while working as an executive producer for ABC News.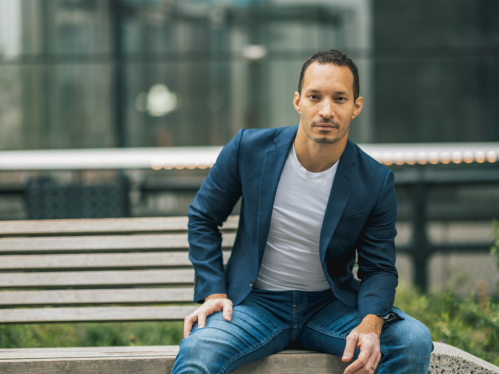 Program Spotlight: Art & Design
Drawing on the resources of a large public university, the Department of Art & Design at Mason Gross School of the Arts seeks to cultivate a diverse community that values visual literacy, critical dialogue, experimentation, and the skills necessary for sustaining a creative life that can extend well beyond the studio.
Whether you're interested in visual arts or design, Mason Gross offers many undergraduate and graduate degree programs to develop your craft and hone your artistic voice.
Alumna's Composition Gets World Premiere at New York Philharmonic
Esteemed theater director Tazewell Thompson shares his thoughts on "The March to Liberation", a concert experience exploring the musical heritage of Black culture. The concert series includes a world premiere from Mason Gross alumna Courtney Bryan, who Thompson describes as a "talent that has arrived."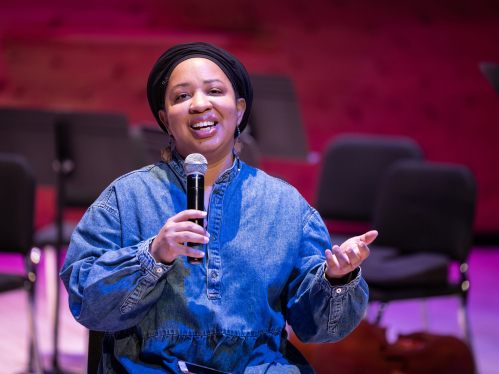 Rutgers Conservatory at Shakespeare's Globe Theatre in London Celebrates 20 Years
Now in its 20th year, the marquee study-abroad program founded as a partnership with the Globe, an international education and research center, immerses third-year acting and design students in all things Shakespeare and theater.
"Studying at the Globe, I was immersed in a community of artists whose love of language, knowledge of theatrical history, and commitment to technique made me excited to work with them and learn from them," said Jasmine Carmichael, who received her Bachelor of Fine Arts from Mason Gross in 2011.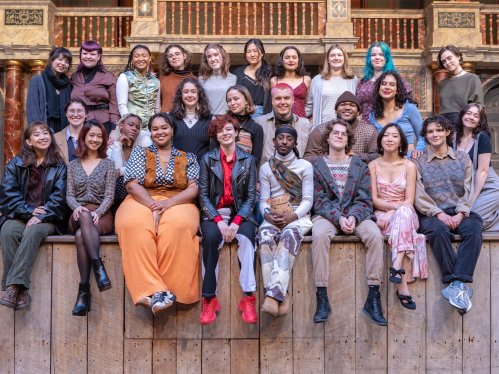 Discover Mason Gross School of the Arts
Read the latest news, accomplishments, and more from Mason Gross students, faculty, and alumni.