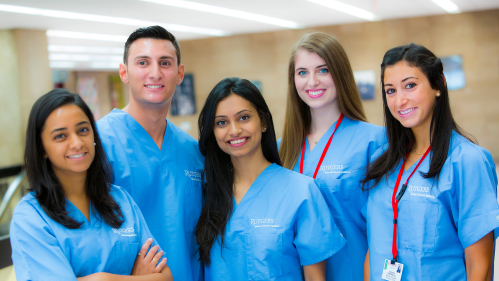 Rutgers School of
Dental Medicine
Rigorous Professional Preparation
As the only dental school in New Jersey, Rutgers School of Dental Medicine, located in Newark and part of Rutgers Health, is in a unique position to train the next generation of dental professionals and provide postgraduate and continuing education for those already practicing dentistry. Known for its rigorous clinical program, the school treats patients who are among the most culturally diverse in the nation, with a wide range of case complexity.
New Jersey's only dental school
Outstanding dental education programs
Advancing Excellence in Oral Health Care
Future-focused academics, with an emphasis on digital dentistry, a deep commitment to community health and interprofessional care, and pioneering research are just some of the reasons students choose Rutgers School of Dental Medicine. Discover your opportunities and gain the skills to succeed.
"What I love about Rutgers..."
"What I love about Rutgers School of Dental Medicine is how collaborative everyone is. Students really come together to help each other. On my interview day, the faculty asked me, 'What can we do for you? How can we help you get the education you want?' The administration has always been very good about making sure we're supported the way we need to be." 

Tiffany Yau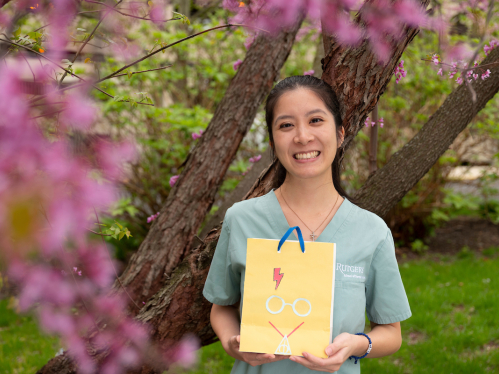 Challenge Yourself
"Rutgers School of Dental Medicine makes you tap into your true potential. It allowed me to see endless possibilities. I learned that I was capable of a lot more than I thought.''
Andrew Wildeman
Pathway Programs
Unique predental programs designed to introduce students to the wide range of career options in dentistry.
College - Gateway to Dentistry
High School - Decision For Dentistry
Middle School - Dental Exploration
Elementary School - Dental Express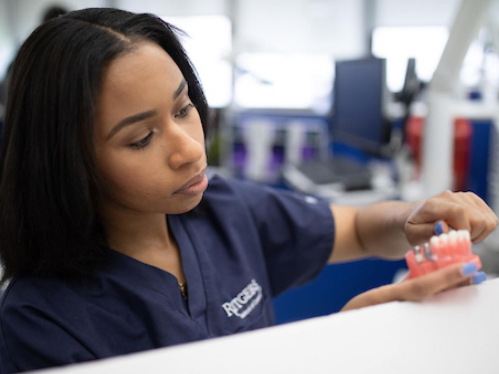 Discover Rutgers School of Dental Medicine
As New Jersey's largest provider of oral health care, Rutgers School of Dental Medicine educates the next generation of practitioners, conducts pioneering research, and treats patients in New Jersey and around the world.