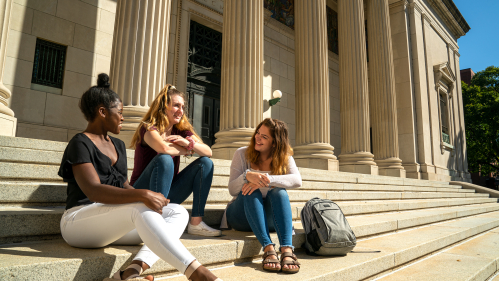 Camden College of Arts and Sciences
Bring Your Future into Focus
At Camden College of Arts and Sciences at Rutgers University–Camden, you'll find everything from a traditional liberal arts education rooted in the humanities to technical degrees that prepare you to explore the frontiers of science. Study with a faculty of experts from across the academic spectrum, from writers and anthropologists to historians and chemists. With so many options for collaboration and discovery, Camden College of Arts and Sciences is a great place to realize your academic dreams and embark on your professional career.
Tuition reduction available to eligible students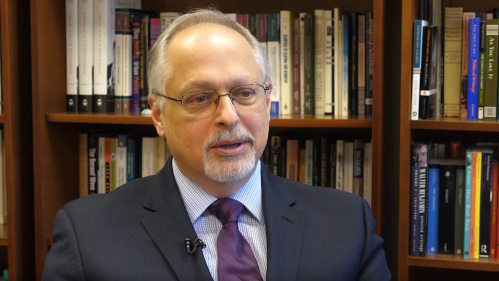 Dean Howard Marchitello discusses his roots as a first-generation college student
This Is Rutgers–Camden
Rutgers–Camden is a place that presents you the best of all worlds: a university whose name is revered all around the globe, a beautiful, intimate waterfront campus that is minutes from one of the most exciting cities in the country, and a community that surrounds and supports its members like the closest of families.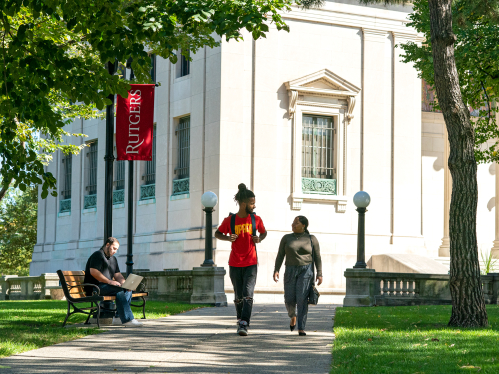 I Found My Path
"Rutgers–Camden leaves you a lot of room for your interests. There's always an interesting class you can find here."
 
Michelle Obasi CCAS'18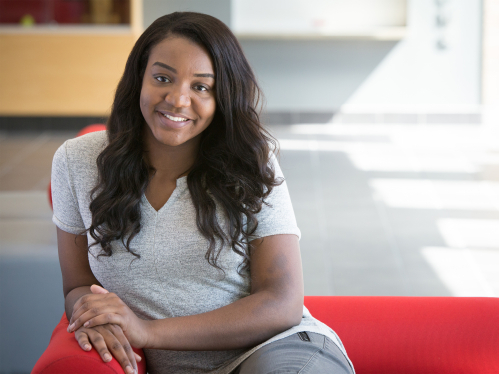 Get Ahead: Accelerated Degree Program
Our unique accelerated degree program makes earning your master's degree quicker and more affordable than you ever thought possible. Take classes that count toward both your undergraduate degree as well as your future master's degree. That means you get a head start on earning your master's degree while saving both time and money. After just five years (on average), you'll leave with both a bachelor's and master's degree, ready to start your career already one step ahead.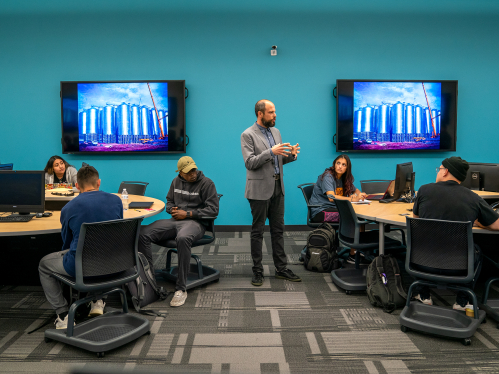 University College: A Rutgers Degree Close to Home
University College–Camden provides programs of study leading to undergraduate degrees geared to the needs of full- and part-time students with an associate in arts (AA) or associate in science (AS) degree, who are now enrolled in degree completion programs at Rutgers–Camden off-campus sites. With curricula built on a solid foundation in liberal arts and sciences, University College offers several major programs leading to a bachelor of arts degree.
Discover Camden College of Arts and Sciences
Enjoy a civic, community-minded educational experience with a small campus feel and big university opportunity.