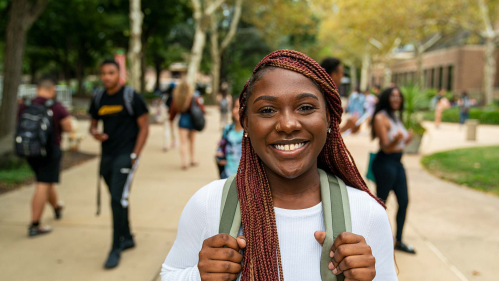 Camden College of Arts and Sciences
Bring Your Future into Focus
Realize your academic dreams and embark on your professional career. At Camden College of Arts and Sciences at Rutgers University–Camden, you'll find everything from a traditional liberal arts education rooted in the humanities to technical degrees that prepare you to explore the frontiers of science. Enjoy the advantages of a personalized education as well as the benefits of studying with a faculty of experts from across the academic spectrum. 
Tuition reduction available to eligible students
Experiential Education in an Intimate, Supportive Environment
Our campus and class sizes enable faculty to give you special attention in a comfortable intellectual setting. Receive excellent preparation for graduate education, professional school, and the workplace.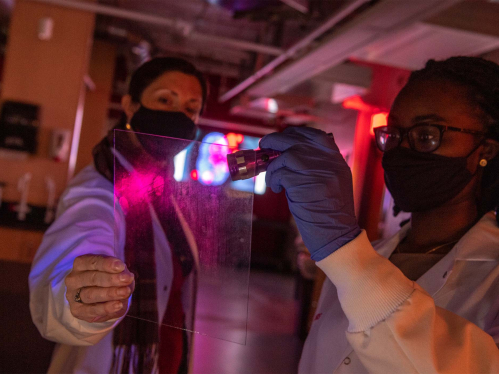 Program Spotlight: New BFA in Visual, Media, and Performing Arts
Pursue a Bachelor of Fine Arts (BFA) degree with concentrations in graphic design, painting and drawing, sculpture, and animation.
The BFA in visual art builds upon the existing Rutgers University–Camden bachelor of arts degree and is another step forward in Rutgers–Camden's advancement of art education in South Jersey. It will broaden course offerings, giving students greater support in their educational and career goals.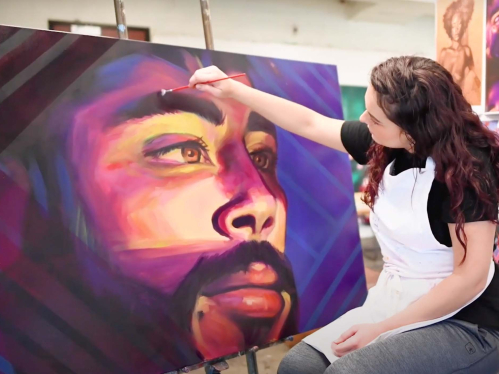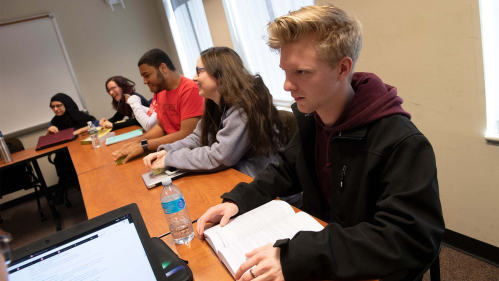 Spotlight: Juvenile Justice and Youth Development Minor
Whether in a social work office, a juvenile treatment facility, or in a local school, the juvenile justice minor program gives students access to experience civic engagement with our community while being challenged in creative thinking and problem-solving.
Get Ahead: Accelerated Degree Program
Our unique accelerated degree program makes earning your master's degree quicker and more affordable than you ever thought possible. Take classes that count toward both your undergraduate degree as well as your future master's degree. That means you get a head start on earning your master's degree while saving both time and money. After just five years (on average), you'll leave with both a bachelor's and master's degree, ready to start your career already one step ahead.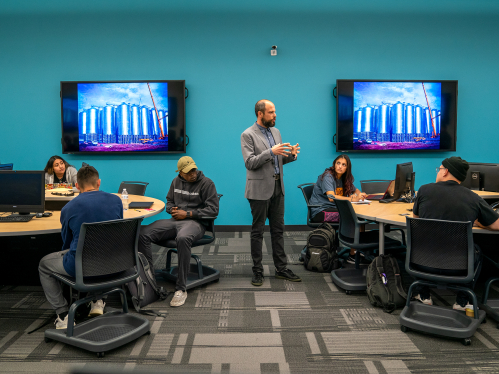 University College: A Rutgers Degree Close to Home
University College–Camden provides programs of study leading to undergraduate degrees geared to the needs of full- and part-time students with an associate in arts (AA) or associate in science (AS) degree, who are now enrolled in degree completion programs at Rutgers–Camden off-campus sites. With curricula built on a solid foundation in liberal arts and sciences, University College offers several major programs leading to a bachelor of arts degree.
Discover Camden College of Arts and Sciences
Enjoy a civic, community-minded educational experience with a small campus feel and big university opportunity.