The Zimmerli Art Museum is dedicating its Day With(out) Art commemoration to its late director Thomas Sokolowski, who helped establish the national day of action and mourning in response to the HIV/AIDS crisis.
Sokolowski came to the museum in 2017 as director following his career as a distinguished curator, museum leader and art historian was also noted for his HIV/AIDS activism. He died May 6 at the age of 70. In 1988, he and several friends founded the art activist organization Visual AIDS, which established the Day With(out) Art commemoration and made the red ribbon an icon of awareness. The event is held annually on December 1.
"Creating a sense of community was important to Tom, and we are working hard to continue to work with our communities even through the isolation of the pandemic," noted Donna Gustafson, the Zimmerli's interim director, Curator of American and Modern Art and Mellon Director of Academic Programs. "Coming together, even virtually, gives us a chance to collectively remember Tom and not only his work at the Zimmerli, but his active engagement all through his career.''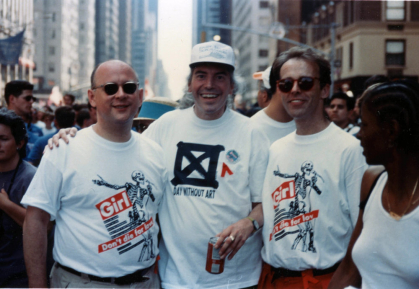 The museum has a series of events scheduled throughout the day including Art Before/After Hours: Day With(out) Art December 1 to remember and honor Sokolowski.
Rick H. Lee, director of Global Programs and Partnerships at Rutgers Global, who began collaborating with the Zimmerli on Art Before/After Hours this fall, also worked with Sokolowski on a number of projects. He added, "I admired Tom for his bold and creative thinking. He advocated for projects that attracted new audiences to the Zimmerli, bringing renewed energy and excitement for the museum on campus."
Throughout the day on December 1, content that celebrates Sokolowski as an activist, arts leader, and friend will be posted on Zimmerli at Home. The museum has partnered with Mason Gross School of the Arts and Rutgers Global to observe Day Without Tom, a digital project that invites friends, colleagues, and the public to share their memories of Sokolowski. The written remembrances, photos, artwork, and videos will then be uploaded as a memorial. In addition, a short documentary about Sokolowski, created by 2019 Rutgers alumnus and former Zimmerli intern Sam Vladimirsky, will debut.
Programming also takes place on Zoom in the morning and evening. At 9 a.m. there will be a virtual screening of TRANSMISSIONS, six videos commissioned by Visual AIDS that considers the impact of HIV and AIDS beyond the United States. The program brings together artists working across the world, providing a platform for a diversity of voices. Beginning at 7 p.m., a panel discussion about the historical and contemporary intersections of HIV/AIDS advocacy and the arts convenes individuals who have worked with Sokolowski over the years: Nelson Santos, an artist, curator, and former director of Visual AIDS; Allen Frame, a photographer and writer who has long worked with Visual AIDS; Perry Halkitis, dean of the Rutgers School of Public Health; and the Zimmerli's Gustafson. The discussion, followed by a live Q&A session, is moderated by visual artist and Mason Gross professor Jeanine Oleson.
Oleson has a long relationship with Visual AIDS artist members, staff, and audiences, and has organized screenings of prior Visual AIDS projects. She stressed the importance of "universities and art institutions in sharing the varied contexts of AIDS to call attention to an ongoing public health crisis, educate audiences and contextualize creative production emerging from and in relation to these cultural conditions. Inside of the current COVID-19 pandemic, the much longer continuum of HIV/AIDS takes on a whole new importance."
The full schedule and registration details for Art Before/After Hours: Day With(out) Art are available at go.rutgers.edu/December1.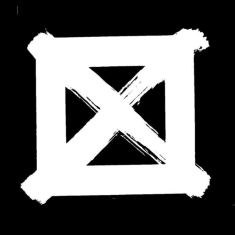 Programming during Art Before/After Hours: Day With(out) Art is presented in collaboration with Rutgers Global, Mason Gross School of the Arts, Rutgers School of Public Health, Rutgers Student Health, Rutgers Global Health Institute, Center for Social Justice Education and LGBT Communities, and Office of the Chancellor, Rutgers–New Brunswick. It is supported by the Thomas Sokolowski Memorial Fund, established in 2020 to ensure that the Zimmerli Art Museum continues its mission as a place to foster interactions for a better understanding of one another and galvanize action for the betterment of the world. The Memorial Fund is made possible by lead support from PNC Bank. Additional support was received from the Zimmerli staff and Board of Directors; Rutgers faculty, students, and alumni; and friends of the museum.
Please note that the Zimmerli remains closed to the public and in-person programs are suspended until further notice. In the meantime, visit Zimmerli at Home to experience the museum, wherever you are, whenever you want. News regarding operations will be posted on the museum's homepage. For Rutgers updates, please visit Universitywide COVID-19 Information.