Joachim Messing wins Wolf Prize and is honored for his contribution to humanity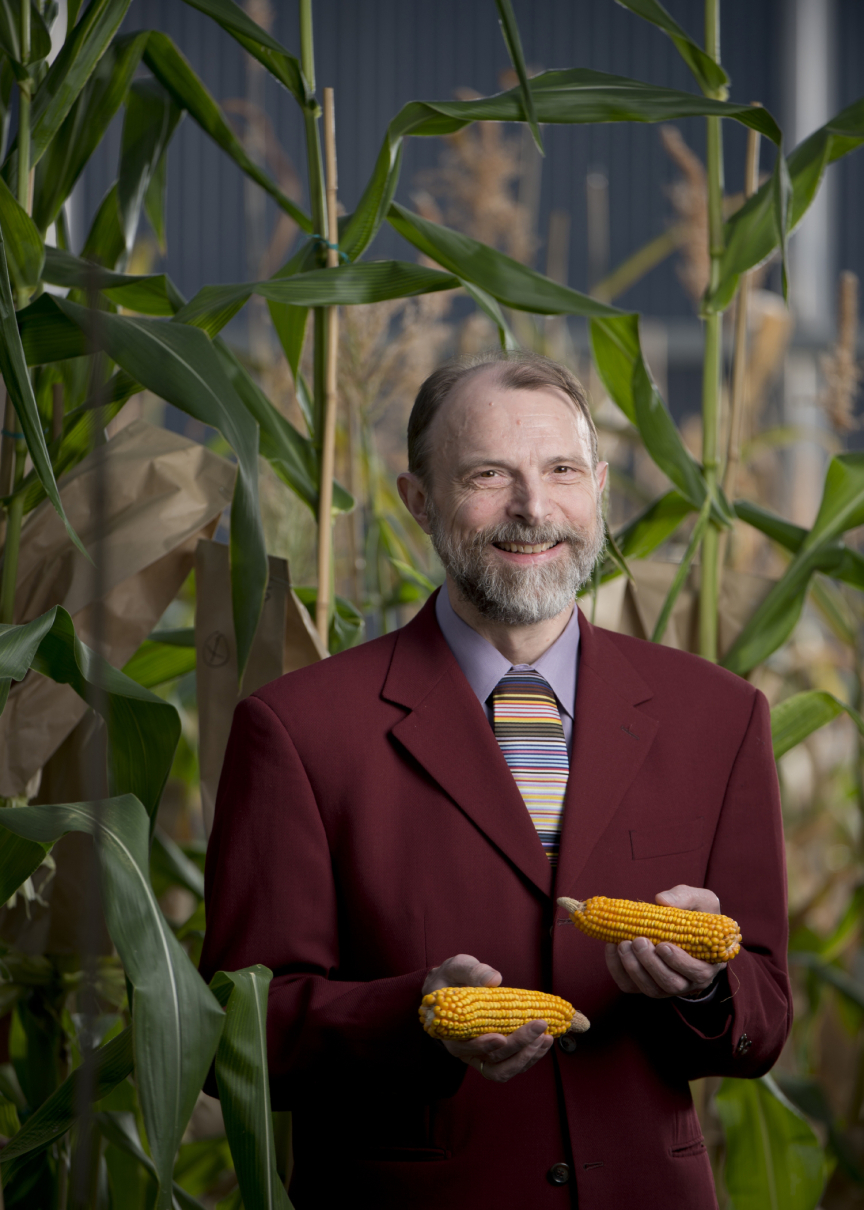 Joachim Messing, among the world's top experts in molecular genetics, became famous for developing a genetic engineering technique used in laboratories to create plants that have produced disease-resistant crops considered vital to feeding the world's population.
Instead of cashing in on his discovery, he gave this scientific blueprint – which revolutionized agriculture and helped to crack the genetic code of plants like rice and corn – away for free to his fellow scientists around the world.
Messing, director of Rutgers University's Waksman Institute of Microbiology, chose to share his research because he believed it could result in more sustainable crops that would help to end hunger and conserve the environment.
"When I look at the products that have been made today, it is clear they were dependent on the tools that were developed many years ago," said Messing, the Selman A. Waksman Chair in Molecular Genetics at Rutgers. "I thought it was important to be generous and make this freely available without restrictions so biotechnological innovations could move forward."
For his contribution to humanity, Messing has been recognized by the Wolf Foundation of Israel and awarded the 2013 Wolf Prize in Agriculture. The Wolf Prize honors scientists and artists whose "achievements are in the interest of mankind and friendly relations among peoples."
The professor of molecular biology – who teaches undergraduates and mentors students in his laboratory – is being recognized for innovations in recombinant DNA cloning, more commonly known as genetic engineering, and for deciphering the genetic code of crop plants.  He will share the $100,000 prize with Jared Diamond of the University of California – Los Angeles,  a scientist and Pulitzer Prize winner, who has written several best-sellers, including Guns, Germs and Steel.
Messing is among only eight recipients worldwide chosen to receive the prize awarded annually in agriculture, chemistry, mathematics, medicine/and or physics as well as the arts. He will receive the Wolf Prize in May from Israel President Shimon Peres at the Knesset, Israel's Parliament in Jerusalem. The Wolf Foundation was established in 1975 by the late German-born inventor, diplomat and philanthropist Ricardo Wolf, who served as the Cuban ambassador to Israel from 1961 to 1973.
"I am honored but this news was really a surprise," said Messing who received a phone call from Israel's Minister of Education on New Year's Day to tell him he had been selected. "I think it's important that this recognition is coming here to Rutgers because I am very proud of the work that is being done at our university."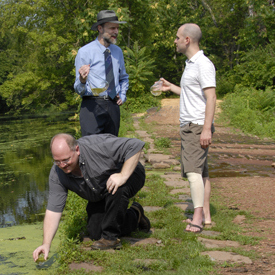 For Messing, who came to Rutgers in 1985 to oversee research at the Waksman Institute, finding innovative methods that will allow for the development of superior crops with higher yields and nutritional quality – either through traditional breeding or genetic engineering – has been a priority.
 "Since I was born, the world's population has doubled," said Messing, 66, whose published research became the most frequently cited among all of science in the 1980s, according to The Scientist, a national magazine covering life sciences and innovations. "This means we need more food on less land with less water."
The genetic engineering technique he gave away for free instead of patenting has been critical for the early biotechnology industry in agriculture but also in the development of new pharmaceuticals and the diagnostics of diseases.
Rutgers President Robert L. Barchi, a neuroscientist and neurologist, said he used many of the techniques pioneered by Messing in research he has conducted on the structure and function of voltage-gated ion channels in nerve and muscle, and on the role these critical molecules can play in human disease
 "This work could not have been done without Joachim Messing's seminal contribution," Barchi said. "We at Rutgers are proud to count him as a colleague and faculty member."
The results of Messing's work are a tribute to his life's research. Today, his work focuses on providing more sustainable, healthy and productive sources of food for the world's population and extracting biofuels for energy from plants like carbon-cycling duckweed and drought-tolerant sorghum, that grow either on water or marginal land and do not compete with land used in food production.
"After watching the acreage of crops with reduced toxic chemical applications grow over the last 15 years, you can see the positive impact that these techniques have had on the environment and health of people," he said.
Messing joins two former Rutgers faculty members chosen to receive the Wolf Prize and is the second to receive the prize in agriculture. Israel Gelfand, a Soviet mathematician, won the prize for math in 1978 while teaching at Rutgers followed by Karl Maramorosch who was awarded the prize in agriculture in 1980 and was one of the first people Messing reached out to after receiving the news.
"It was so wonderful that I could share this news with him," said Messing who is described by those who have worked with him as having contagious enthusiasm that spreads throughout his laboratory creating positive synergy among the team.
"He has the mentality that whatever you are doing can be done," said Marja Timmermans who worked with Messing as a lab technician and a graduate student from 1987 to 1996 and is now a professor at Cold Springs Harbor Laboratory in New York. "He's happy and enthusiastic and that excitement rubs off and creates a really positive, creative environment."
Besides his recognition as a Wolf Prize winner, Messing has been inducted as a member of the German Academy of Sciences Leopoldina, the oldest continuously existing scientific association in the world. Membership in the academy is among the highest honors accorded for scientific accomplishments.