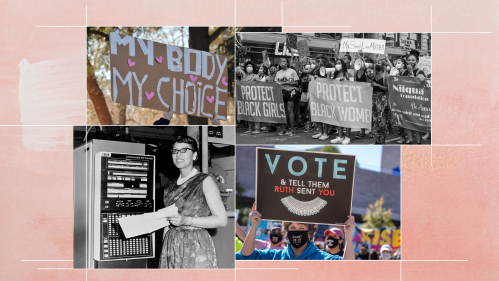 Reflections on Women's History Month
Faculty from across Rutgers share their thoughts on the contributions of women in the past and present and how to support them in the future.

The last year has been full of contradictions. Women have made significant gains as officeholders at all levels of government, making it possible to shape the agenda of the future. Kamala Harris shattered a glass ceiling when she became the first woman and first person of color to serve as vice president. But the pandemic has taken a great toll on working women, in conjunction with the economic recession, forcing many from their jobs as schools shifted to remote learning and the burden of educating children fell largely on mothers' shoulders.
At this time, which includes moments of celebration tempered with crushing setbacks for women throughout the United States and the world, we asked faculty from across Rutgers to share their thoughts about the time we are living in and reflect on the past, present and future.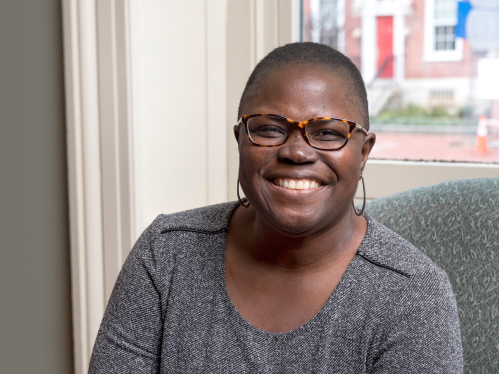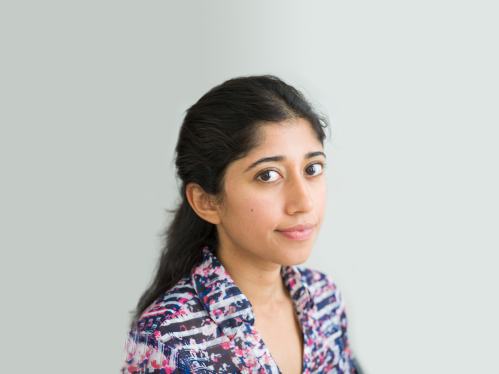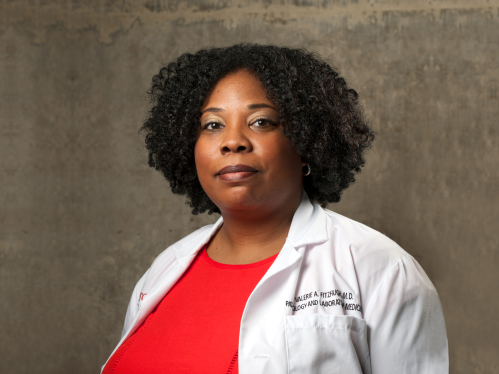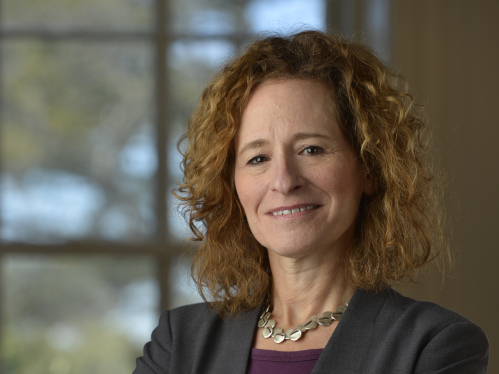 There are critical lessons the pandemic has taught us about how we can do better as a society and learning those lessons, especially those about what it takes to support women in the paid workforce, will benefit all of us.

Kimberly Mutcherson
Advocating for Reproductive Justice 

Kristyn M. Brandi
Assistant Professor Professional Practice
Department of Obstetrics, Gynecology and Reproductive Health
Rutgers New Jersey Medical School
As we mark back-to-back celebrations of women's history and Black history, it's important to recognize the intersectionality of oppressions between these two groups, particularly around reproductive health care. As an OB/GYN and family planning specialist, I see patients at many different intersections in their reproductive life plan — some with a desired pregnancy, some with a pregnancy they want to end, some trying to get pregnant, some trying their best to prevent it.
My job as a clinician is intricately linked to my role as an advocate for reproductive justice, which declares the human right of all people to become pregnant, to not become pregnant and to raise children in safe and sustainable environments.
The COVID-19 pandemic made routine care incredibly challenging regardless of people's pregnancy intention. Social distancing made seeing a health care provider a potential risk. Pregnancy care was complicated by limited visitors during labor. We have limited data about COVID-19 vaccination in pregnancy, although most of our current data suggests it is very safe to receive. Family planning care has been particularly challenging as many states have been using the risk of COVID-19 and the need for PPE as political excuses to restrict abortion access.
This didn't start with COVID-19. Black maternal mortality was higher than white maternal mortality before the pandemic. Abortion restrictions have been growing each year throughout the 2000s, all inequitably impacting Black patients. Contraception access, improved with the Affordable Care Act's contraceptive mandate, was rolled back in the last administration. But even before that, reproductive control in marginalized populations perpetuated by the U.S. government and physicians alike have been coercively controlling people's ability to have children for centuries. From slavery to forced sterilizations to incentivized contraception in Black and brown communities shows that we have been controlling reproduction for the benefit of white men since the beginning.
To move forward, we need to embrace not only the importance of reproductive health and reproductive rights but also reproductive justice. We need to center those facing the most barriers and oppressions in health care by stepping back and letting patients voice their goals. By naming things like white supremacy in medicine and how sexism leads to limited studies on pregnant patients, we can rebuild medicine to serve the people that need it. That way we can provide evidence-based care that is also just care.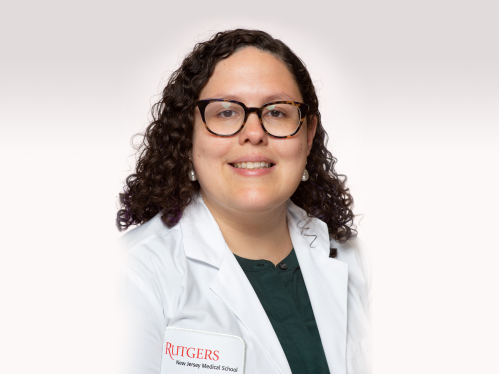 A Workforce Crisis

Suzanne A. Kim
Professor of Law
Rutgers Law School, Newark
After dramatic growth in women's labor force participation in the latter half of the 20th century, the pandemic has hit women workers hard. Analysis published in February of U.S Bureau of Labor Statistics data shows women's labor force participation having fallen to its lowest since 1988, with over 2.3 million women having left the labor force since the pandemic started and disproportionate impacts on women of color.
The gendered economic effects of the pandemic reveal how our legal and social infrastructure insufficiently supports women's workforce participation. Despite legal advances toward greater parity in the family and the workplace, the pandemic highlights continuing stratification of our labor force, with losses hitting hardest industries in which women's employment is more concentrated, including restaurants, retail, hospitality, health care and childcare. The economic impact of these job losses is even more devastating, given that women, especially women of color, are overrepresented in low-wage work, much of which is located in affected industries.
The pandemic also shows enduring gaps in U.S. legal and social policy in supporting workers who are caregivers of children and other family members. Essential workers who cannot perform their jobs remotely face the ongoing lack of affordable childcare, now magnified by economic losses confronting the childcare industry itself during the pandemic. And for those who can work remotely, mothers disproportionately face the multiple demands of doing their paid jobs while caring for and schooling their children at home, pushing many out of the labor force at unprecedented rates. Unemployment and leaving the workforce are likely to have long-term consequences for women's economic stability, exacerbating the wage gap and the motherhood penalty.
Legal responses to the current moment can draw on longstanding reform efforts to support women's labor force participation and build families' economic security. Even before the pandemic, women's workforce participation in the U.S. lagged behind some other advanced economies. A key factor is the absence of effective caregiver policies, such as affordable childcare and guaranteed, widely available paid family leave. The Federal Reserve chair last month indicated openness to addressing care policy to reduce this disparity.
Recent and currently pending federal responses expand access to or incentivize paid family and sick leave related to COVID-19 and bolster the childcare industry. Such efforts target preexisting system gaps that have only widened in the pandemic. With 15 million single mothers and working mothers being the primary breadwinner in 41 percent of families with children, the stakes are high for addressing the workforce crisis.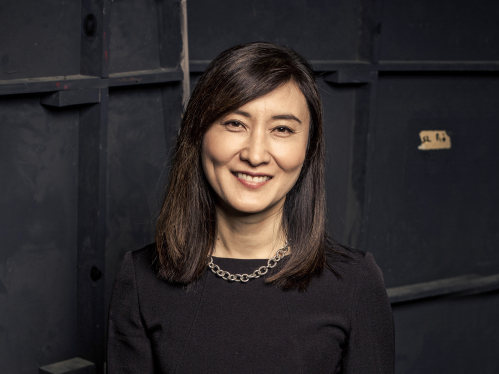 Stopping Abuse of Power Is Key to Fostering Women's Careers in STEM

Grace Brannigan
Associate Professor, Department of Physics, Rutgers-Camden
Graduate Program Director, Center for Computational and Integrative Biology
"How can we get more girls interested in science?" I am asked this well-meaning question frequently, but the good news is that there is no shortage of girls or women interested in science. Unfortunately, even though women earn almost 50 percent of STEM PhDs, many then leave STEM for other careers.

So, how can scientific fields retain women? In part, by proactively guarding against toxic professional relationships. Most scientists work within a close-knit group of five to 15 women and men in a mentoring hierarchy, with a faculty member at the top. These mentoring relationships need to be supportive but demanding, and the demands need to be rigorous but fair. 

The scientific training model causes a small number of relationships to take on huge significance in a scientist's life. When they turn abusive, exploitative or dismissive, a trainee's hopes and ambitions fray over time. And nothing captures the trifecta of abusive, exploitative and dismissive like sexual harassment. In surveys aggregated by the National Academy of Sciences and Medicine, 20–40 percent of female STEM trainees report experiencing harassment.
Abuses can happen at any level, not just at the top of the hierarchy. Perpetrators don't suddenly transform from model students to serial harassers when they get a faculty position. As graduate students, they can target undergraduates, and as postdoctoral researchers, they can also target graduate students. The quasi-isolation of scientific research and the entrenched hierarchy create an environment where abuses of power can fester. These are unpleasant realizations for faculty, but they also provide us with an opportunity: we can proactively combat sexual harassment in STEM through our interactions with our own research groups.
 
For STEM faculty, it means we regularly remind our trainees that we want them to come to us if they don't feel safe. It means we notice subtle but concerning interpersonal dynamics in the lab and follow up.  And it means we chat with students about whether the lab dynamics they've experienced are normal. These might seem like little steps, but serial harassers depend on their ability to persuade victims that their supervisors won't care about any allegations. 

Researchers deprive abusers of this power when we speak for ourselves, unambiguously reminding all our trainees that we do care. It's not hard to do, and the cost of continued silence is untenable. How many scientific puzzles remain unsolved, how many diseases remain uncured, just because a perpetrator convinced a promising female scientist that her brain didn't have enough to offer?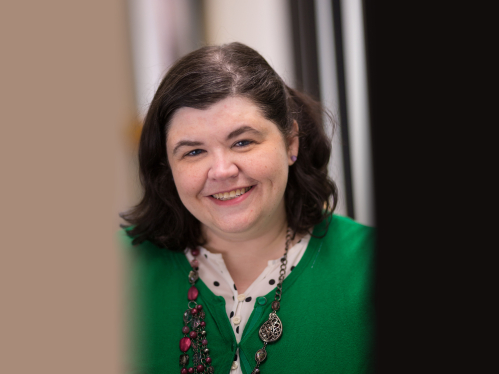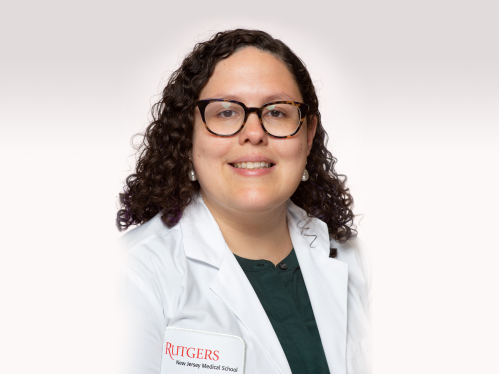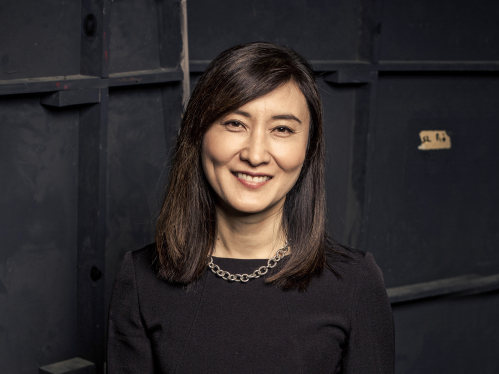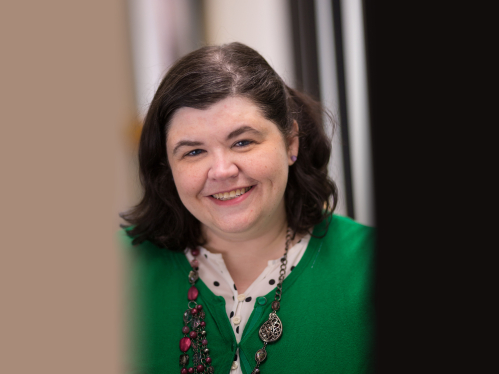 By naming things like white supremacy in medicine and how sexism leads to limited studies on pregnant patients, we can rebuild medicine to serve the people that need it. That way we can provide evidence-based care that is also just care.

Kristyn M. Brandi
How Can We Enable Women Leaders When Gains in the Workforce Have Diminished?

Monica Adya
Dean and Professor of Management
Rutgers School of Business-Camden
This past year has highlighted both the vulnerability of women's progress in the workplace, and paradoxically, their effectiveness in leading organizations through crisis.
Whether in response to social acculturation or through carefully honed practices, women leaders have steered their organizations through rough waters with empathy, inspiration, deliberate action and empowerment. At the same time, as women left the workforce during the pandemic, we watched with alarm as the progress women made over the past decade dissipated. Fewer women in the workforce mean fewer women in leadership roles. As we build back the engagement of women in the workforce, retention and growth of those who still remain in the workplace is critically important.
Genuine mentorship remains crucial in preparing women for leadership roles. However, too often the charge of mentoring women is placed on other women. With a greater proportion of men in leadership roles, decisions for promotion and growth of women often rest with men. But research continues to show that men perceive discrimination against women to a much lesser degree than women. If nearly 60 percent of men don't see a problem, how can they address it? Data-driven practices can highlight gender gaps in leadership and guide practices that empower all leaders to understand and address barriers that women face, including demands of caregiving, workplace stereotypes and shortage of mentors in leadership roles.
The pipeline for leadership builds surely from effective recruitment but steadily from strong retention practices. Organizations have a distinct opportunity now. Over the past year, most have developed robust practices and infrastructure for remote and hybrid work. Even as the lines between work and personal lives blur, we have seen that productivity sustains. Our normative understanding of the intersection between performance and leadership must be revisited. A top-down, bottom-line driven mindset often disregards the positive and enduring effect of the inclusive, culture-building leadership style of women. The vulnerabilities that led to women's departure from the workforce can be addressed through flexibility and engagement, enabling the progression of women leaders.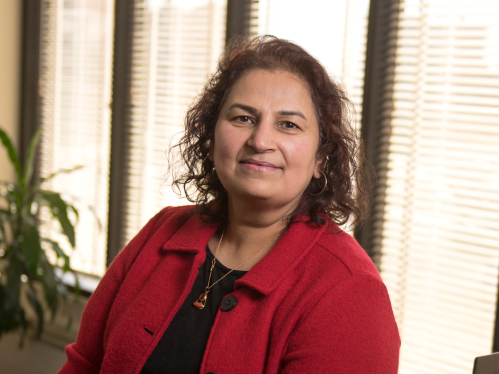 Women's Voice in Politics Hasn't Been Fully Realized 

Kira Sanbonmatsu
Professor of Political Science
Senior Scholar, Center for American Women and Politics, Eagleton Institute of Politics
Rutgers-New Brunswick
The United States is experiencing a woman vice president, a woman speaker of the U.S. House of Representatives and record numbers of women in Congress and state legislatures. The 2018 and 2020 elections yielded unprecedented gains in women's candidacies and elections to office.
But challenges remain.
Few studies of gender and elections focus on money in politics. But without resources, it's hard to wage a successful campaign. Women may not even enter a race in the first place. And political gatekeepers may be less likely to get behind potential women candidates unless they are perceived as strong fundraisers. We know that gender, race and class shape not only earnings and wealth, but also networks.
Black women, Latinas, Asian American women, and Native American women often lack the political and financial relationships that can lead to successful campaigns, particularly for major, competitive offices such as gubernatorial office. Only three women of color have ever won the office of governor; and no state has elected a Black woman or Native American woman as governor.
Only eight women serve as governors in the 50 states today — far below gender parity. Our recent Center for American Women and Politics report The Money Hurdle in the Race for Governor finds that women who enter gubernatorial contests are competitive fundraisers. At the same time, insufficient financial support may explain why women are underrepresented as gubernatorial candidates. Our report also finds gender differences in how candidates finance their campaigns, suggesting greater challenges for women. For example, women raise more of their money from small contributions, which may require greater fundraising effort.  
Women have tremendous power as voters and vote at higher rates than men. But in our report, men outpace women as donors; men are more likely to contribute to races for governor and give more. Thus, women's political voice as donors has yet to be realized.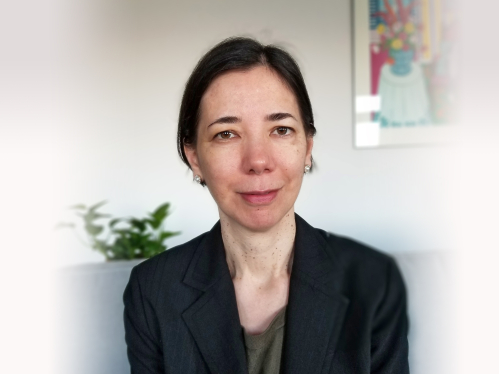 Pandemic's Shift in Household Division of Labor Can Lead to Workplace Equity

Yana van der Meulen Rodgers
Professor and Director of the Center for Women and Work
School of Management and Labor Relations, Rutgers-New Brunswick
The COVID-19 pandemic has caused immense social and economic harm around the globe. In the U.S., tens of millions of workers have lost their jobs since March 2020, with disproportionately larger employment losses for women, people of color and people with disabilities. Also of paramount concern, women (especially women of color) make up a large share of workers in poorly paying jobs on the frontlines where they risk exposure to the disease. 
The gendered dimensions of this crisis also apply within the home. Women perform a relatively greater share of reproductive labor, a workload that has grown as a result of stay-at-home orders. For some, especially employees in white-collar jobs, work closures have pushed both men and women to telecommute from home if feasible.   
At Rutgers, we (the Center for Women and Work and the Center for Women in Business) conducted a real-time survey in May 2020 to gauge how opposite-sex couples were navigating the overlap between paid and unpaid work. Results showed that both men and women experienced an increase in the amount of unpaid work within the home during the pandemic relative to before, with women performing more.
We did find a silver lining: as men took on more household labor, women reported a higher likelihood of being more productive in and satisfied with their paid jobs. So men's participation in housework and childcare at home increases women's well-being, and it may also accelerate progress toward gender equity. 
The shifting balance of paid-to-unpaid labor within the home during the COVID-19 pandemic has the potential to alter social norms around the household division of labor and lessen the implicit bias of motherhood that limits women's opportunities for career advancement. As companies extend their work-from-home orders, telecommuting could become the new normal for a larger proportion of the workforce.