Reproductive Justice in a Global Pandemic with Kimberly Mutcherson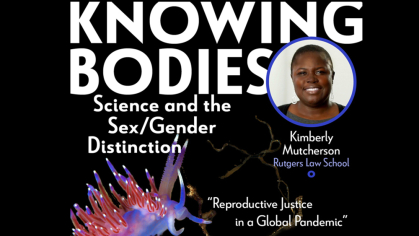 Please join the Institute for Research on Women for the first distinguished lecture of the academic year with Kimberly Mutcherson, co-dean and professor of law at Rutgers Law School in Camden for a discussion of the health disparities revealed by the COVID-19 pandemic and their implications for reproductive justice in a time of racial reckoning.
This event is part of the Institute for Research on Women's 2020-2021 Distinguished Lecture Series, "Knowing Bodies: Science and the Sex/Gender Distinction."
This free, online event open to the public.