Cancer Care Update: Advances for 2021 and Beyond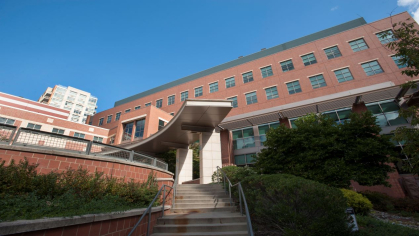 Join the Rutgers Cancer Institute of New Jersey and Bristal Assisted Living for a free five-part series on the latest updates on cancer screening, treatment, and survivorship support. This series is designed for registered nurses within New Jersey.
All sessions will be delivered live via Zoom. Attendees need not register for all sessions in order to participate. To sign-up for the sessions that work best for your schedule and to receive an individualized Zoom link, please complete this registration form. 
Continuing nursing education credits will be available for each session. In order to receive one CNE per session, attendance for the entire duration of the webinar is required as well as completion of a post-session evaluation survey.
Session I
Tuesday, February 2, 12 pm
Advances in Metastatic Breast Cancer
Session II
Tuesday, February 16, 12 pm
Updates on Colorectal Cancer Screening with Novel Approaches to Community Engagement
Session III
Tuesday, March 2, 12 pm
Caring for the Adult Cancer Survivor
Session IV
Tuesday, March 16, 12 pm
Evidence-Based Tobacco Treatment Strategies, Vaping & Lung Cancer Screening Guidelines
Session V
Tuesday, March 30, 12 pm
An Overview of Clinical Trials and Enrollment