Affirming Medical and Mental Health Care for LGBTQAI+ Communities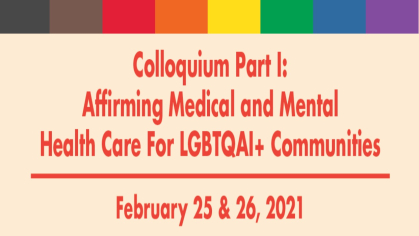 LGBTQAI+ communities have faced discrimination in health care due to inadequate medical policy, health insurance discrimination, and entrenched prejudice. The COVID-19 pandemic has exacerbated the situation. This colloquium, presented by the Office of Graduate Student Life, brings together experts from medical and mental health, social sciences, and humanities, and advances and challenges the national discussion on health care systems.  
Join keynote speaker, Jesse Ehrenfeld, senior associate dean of the Medical College of Wisconsin and director of the Advancing a Healthier Wisconsin endowment, for two days of discussion and learning.